Hello Nature readers, would you like to get this Briefing in your inbox free every day? Sign up here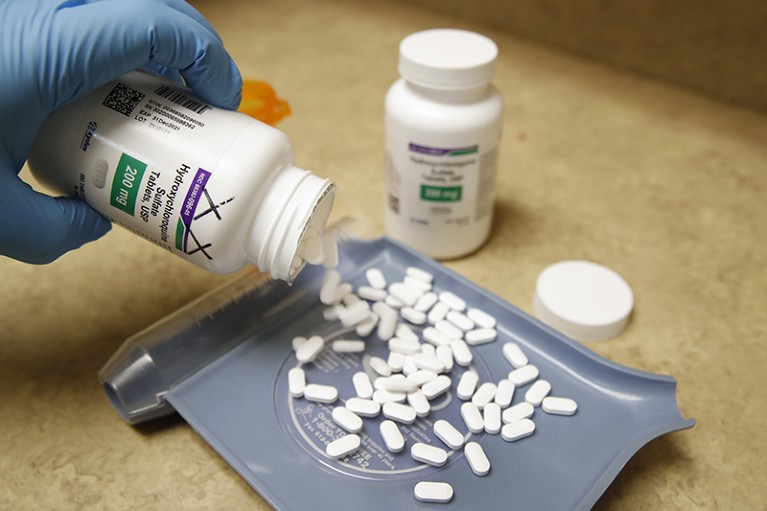 Microbiologist Didier Raoult and structural biologist Eric Chabriere have filed a criminal complaint in France against research-integrity specialist Elisabeth Bik after she publicly flagged concerns about their published work. The complaint also names neuroscientist Boris Barbour, the co-organizer of PubPeer, a website for post-publication peer review, where Bik posted her critiques. Raoult is a prominent researcher in France, who gained widespread attention for (now refuted) claims that hydroxychloroquine could be used to treat COVID-19. Bik, a former microbiologist, scrutinizes images in research papers, and her work has led to more than 170 retractions. More than 1,000 scientists have rallied to support Bik in an open letter that says the case could have a "chilling effect" on scholarly criticism.
Read more: Meet Elisabeth Bik, the super-spotter of duplicated images in science papers (Nature | 15 min read)
The US government is reviewing a decision, made by the previous administration, that shrunk protected areas loaded with important fossils and artefacts in the southwest United States. The consensus among researchers is that restoring protections for Utah's Bears Ears and Grand Staircase–Escalante reserves will help to ensure that archaeological and fossil treasures are preserved for study. But a minority of scientists say that the stricter rules enforced on public lands can actually hinder research.
The US National Academy of Sciences (NAS) has terminated astronomer Geoffrey Marcy's membership, in light of sexual-harassment complaints — the first time that the respected group has expelled a member. The action comes two years after the NAS introduced a new code of conduct. Responding to his NAS expulsion, Marcy told ScienceInsider that he has been "completely outside of organized academia for over 5 years", and that he "would never intentionally hurt anyone nor cause distress".
Hundreds of nonsensical research papers generated by a computer program are still appearing in the scientific literature, many years after the problem was first seen. Researchers analysed millions of publications for characteristic phrases used by a paper-generating software called SCIgen, which was created for fun in 2005 by three PhD students. Some publishers have told Nature they will take down the papers, which could result in more than 200 retractions.
Features & opinion
Focusing only on cases and deaths caused by COVID-19 hides the pandemic's lasting health burden on people, societies and economies, argue health economists Andrew Briggs and Anna Vassall. "Tracking disease cases and deaths has advantages in a health emergency — they are easily collated, and, to some extent, trends can be compared across countries," they write. But "it focuses policy and public discourse on the immediate prevention of deaths and on the economic impact of lockdown policies, ignoring the long-term disease-related disabilities that will also affect well-being and productivity."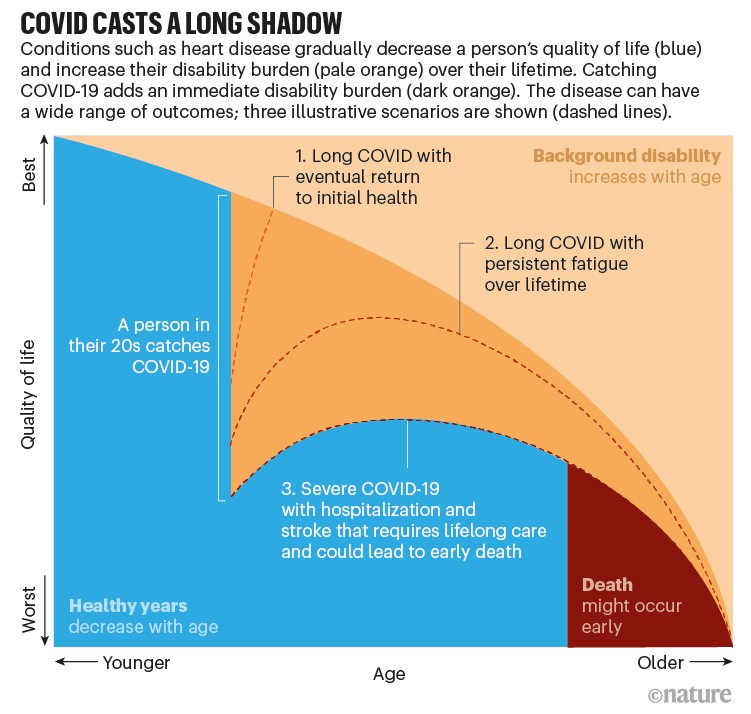 The revised ethics guide from the International Society for Stem Cell Research aims to reassure the public and permit progress in contentious research, says stem-cell and developmental biologist Robin Lovell-Badge, who chaired the task force that updated the guidelines. He provides background and context to the new rules, including an end to the 14-day limit for lab-grown human embryos.
African animal trypanosomiasis is a parasitic disease that kills millions of cattle each year, affecting livelihoods and causing significant economic costs in many countries in sub-Saharan Africa. The parasite has a wealth of tricks to evade the immune system, which has made it difficult to develop a vaccine. Now, there is a glimmer of hope — thanks to a vaccine candidate that shows early promise in mice.
Nature Podcast | 21 min listen
Subscribe to the Nature Podcast on Apple Podcasts, Google Podcasts or Spotify.
Image of the week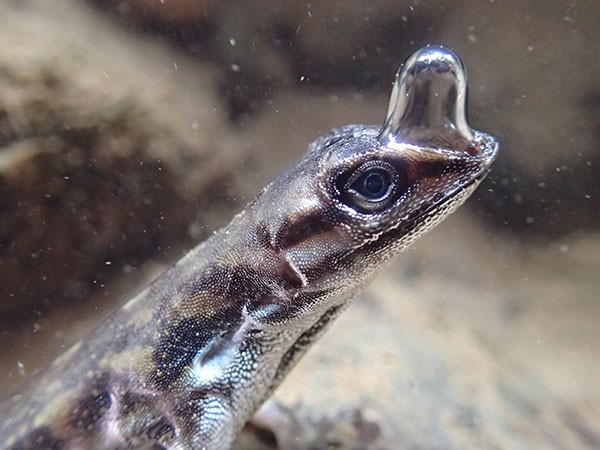 Several semi-aquatic Anolis lizard species have adapted to rebreathe exhaled air underwater using a bubble clinging to their snouts. The technique allows them to stay underwater for more than 15 minutes. (National Geographic | 7 min read)
Reference: Current Biology paper