Junior scientists who are considering a career in academic research should keep an open mind about their options, urge respondents to a survey of postdoctoral researchers in the United States. A significant number of respondents went a step further by flatly advising against an academic career.
A report in PLoS ONE details the results of asking nearly 1,000 postdocs from more than 80 US universities a single question: "What advice would you give to someone considering an academic research career?"1.
The free-text responses, which were quantitatively analysed to identify common themes, expressed widespread concerns about life as a postdoc, including financial insecurity, work–life balance and intense competition for grants. The question was part of the 70-item Understanding Motivations for Academic Research Careers (U-MARC) survey, conducted in 2017, that identified racial and gender disparities in career plans, among other issues.Taken together, the comments offer an unusually thorough and candid look at what postdocs think about their training and their futures, says study co-author Marcus Lambert, a higher-education researcher at SUNY Downstate Health Sciences University in New York City, who led the development of the U-MARC survey. "A lot of previous studies offer perspectives of faculty or institutions," he says. "You rarely ever see the perspective of the postdocs."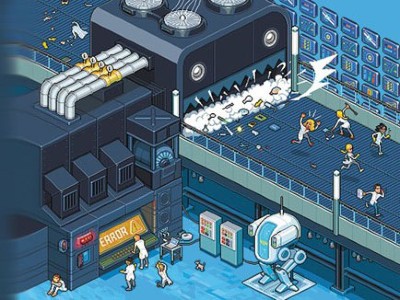 Nature special: Young scientists
A total of 994 postdocs responded, with comments ranging from brief to extensive. "Postdocs had the freedom to talk about whatever they wanted," says lead author Suwaiba Afonja, a graduate of Hunter College in New York City, who will be starting medical school at the Albert Einstein College of Medicine in New York City this autumn. The resulting advice should be useful for other postdocs and early-career researchers who are pondering their futures, she says. "It's important to have this information available, so people can know if the path is right for them."
Nearly 60 respondents, or about 6%, advised against pursuing an academic research career, making this one of the most common themes. One respondent said, "I am a successful young research scientist, but I would not advise a student to pursue a career in academic research. The balance between the effort put in and the benefits gained is completely skewed."Lambert empathizes with such sentiments. "There are aspects of academia that make it extremely challenging," he says. "You can't let the totality of your happiness and wellness depend on this idea of being a faculty member."
Fewer than half the respondents to Nature's 2020 survey of more than 7,600 postdoctoral researchers from around the world would recommend a research career to their younger selves. More than half — 56% — had a negative outlook on their career prospects, but a clear majority — 61% — were satisfied with their current positions.
In another common refrain in the PLoS ONE report, many respondents said that PhD holders should consider multiple career paths. "Don't consider [an academic research career] as the only respectable career for a scientist," one respondent wrote. "Keep your options open." Another said: "Give it your best shot, but there are many viable pathways out there."
The concept of 'passion' showed up in nearly 200 responses, a testament to the perceived importance of researchers being deeply connected to their work. As one respondent stated, "Science should be your number-one passion. It must be strong enough to overlook the many long hours and the fact that you're spending your peak earning potential years in a stressful, low-pay, unstable 'training' position." Another wrote: "Make sure you identify a way to reignite your passion for research so that you can overcome those times of frustration — we need more people and more diverse ideas in this profession, not fewer."
Respondents identified additional keys to research success, including strong support from institutions and mentors. Many said that success comes down to personal qualities. "Make sure you really enjoy coming up with your own hypotheses, have the knowledge to assess their novelty, and the writing skills to get them funded," one wrote. Another advised: "Work hard in the lab, write a lot, more than you think you should, read often, collaborate with others, keep growing. And most importantly, don't let a paper or grant rejection define you."
Lambert suspects that more respondents would have addressed issues of diversity and inclusion if the question had been asked in 2021. He notes that Black Lives Matter and other social movements have caused early-career researchers to rethink their understanding of some of the systemic barriers in institutions.
Lambert is conducting ongoing focus groups of postdocs, to get an updated look at their concerns and career plans. "We're seeing a lot of the same issues through a different lens," he says.