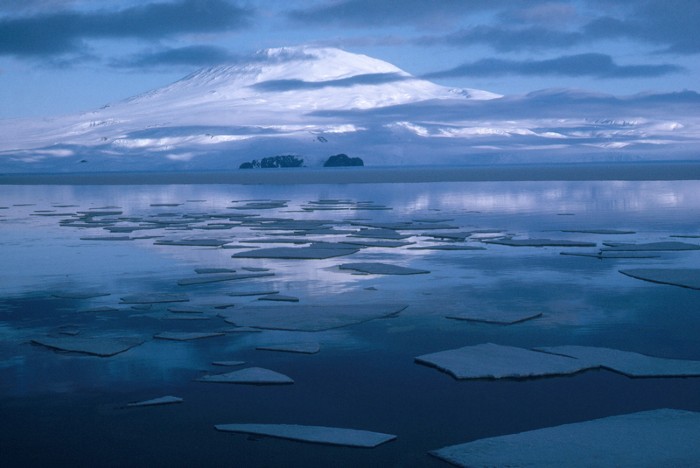 Solid Earth sciences
Antarctic volcano trembles in the wake of distant quakes
Massive earthquakes can trigger much smaller 'icequakes' at a volcano thousands of kilometres away in Antarctica.
The ice-covered slopes of Mount Erebus, the world's southernmost active volcano, are peppered with high-tech seismometers. Chenyu Li at the Georgia Institute of Technology in Atlanta and her colleagues studied data gathered by those sensors, as well as by another nearby seismometer, between 2000 and 2017.
Seismic activity at Erebus spiked in the hours after two large earthquakes: a magnitude-8.8 one that rattled Chile in February 2010, and a magnitude-8.6 quake that hit the Indian Ocean in April 2012. The scientists conclude that seismic energy rippling through Earth from these distant quakes set off faint icequakes — tremors that ripple through ice rather than solid ground — in the ice covering Erebus.
Icequakes might be more easily triggered in the warmer Antarctic months, when temperature changes weaken the brittle ice. Although Erebus erupted frequently in 2010 and 2012, these eruptions were relatively tame, and don't seem to have been affected by the quakes.