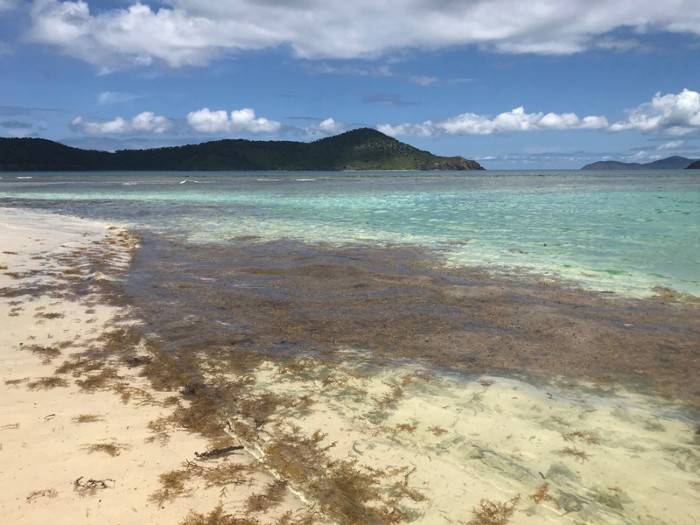 Biogeochemistry
The world's biggest seaweed patch sows doubt about a climate fix
Seaweed absorbs carbon dioxide from the atmosphere, but large seaweed farms in the ocean might not be the climate fix that many scientists have proposed.
To test seaweed farms' potential impact on climate, Lennart Bach at the University of Tasmania in Hobart, Australia, and his colleagues analysed a natural analogue: the Great Atlantic Sargassum Belt, a floating seaweed bloom in the north Atlantic Ocean. The team estimated the belt's carbon uptake during a major bloom in 2017 and 2018 and considered biological knock-on effects. For example, photosynthetic plankton that the bloom displaced reduced their carbon intake, and microscopic animals that attached to the seaweeds increased their release of carbon dioxide.
The team's calculations suggest that these effects offset 20–100% of the 810,000 tonnes of carbon accumulated by the Sargassum bloom. The team also thinks that the bright Sargassum belt could affect climate by reflecting large amounts of solar radiation into space and by releasing organic matter into the atmosphere, thereby increasing cloud cover. The size of such effects is uncertain, raising questions about seaweed farming as a climate intervention strategy.