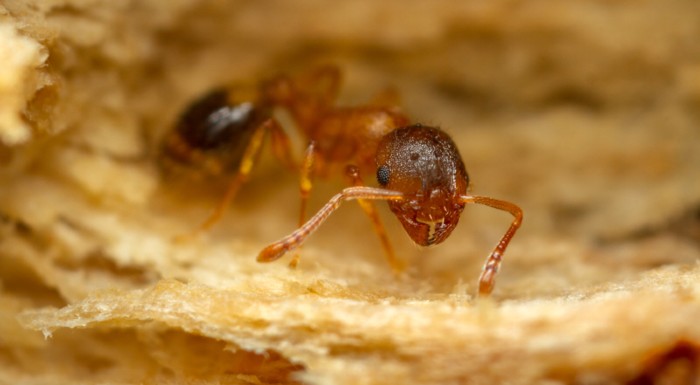 Evolution
Tapeworm infestation gives lowly ants long life
A tapeworm infection benefits ant workers by extending their lives, allowing ordinary workers to survive as long as their queen does.
Susanne Foitzik at Johannes Gutenberg University in Mainz, Germany, and her colleagues placed 58 colonies of the ant Temnothorax nylanderi in observation nests. The team then checked on the ants every ten days.
In colonies that included ants infected with the tapeworm Anomotaenia brevis, no uninfected workers were alive when the experiment ended after three years, but half of the queens and infected workers were still kicking. The team is researching the mechanism behind this life extension, which might involve extra activity by the same genes that help ant queens to reach old age.
Infected ants also never left the nest. This was probably due to the tapeworm's self-interested influence on its host's habits. For the parasite to complete its life cycle, it must be consumed by woodpeckers, which prey on ant nests. If the host ant stays at home, it's more likely to be eaten when a woodpecker comes knocking.