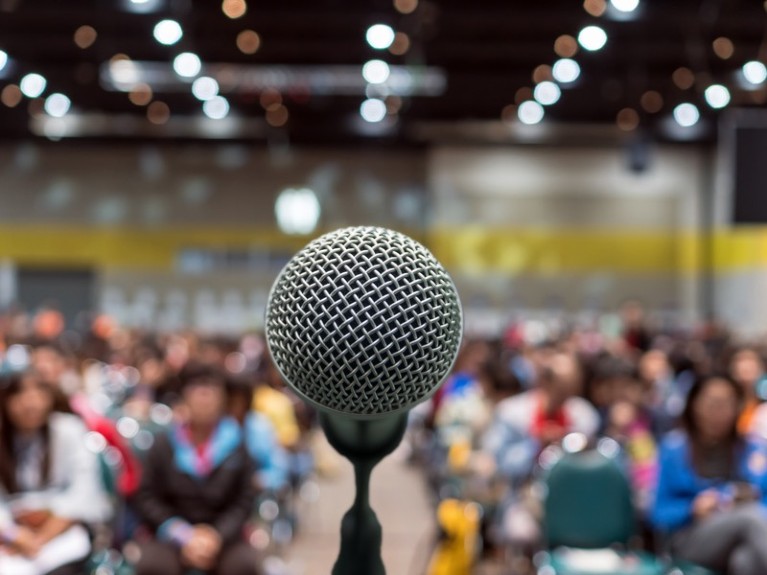 In my experience as a presentation coach for biomedical researchers, I have heard many complaints about talks they attend: too much detail, too many opaque visuals, too many slides, too rushed for questions and so on. Given the time scientists spend attending presentations, both in the pandemic's virtual world and in the 'face-to-face' one, addressing these complaints would seem to be an important challenge.
I'm dispirited that being trained in presentation skills, or at least taking more time to prepare presentations, is often not a high priority for researchers or academic departments. Many scientists feel that time spent improving presentations detracts from research or clocking up the numbers that directly affect career advancement — such as articles published and the amount of grant funding secured. Add in the pressing, and sometimes overwhelming, bureaucratic burdens associated with working at a major biomedical research institute, and scientists can simply be too busy to think about changing the status quo.
Improving presentations can indeed be time-consuming. But there are compelling reasons for researchers to put this near the top of their to-do list.
You're probably not as good a presenter as you think you are
Many scientists see problems in colleagues' presentations, but not their own. Having given many lousy presentations, I know that it is all too easy to receive (and accept) plaudits; audiences want to be polite. However, this makes it difficult to get an accurate assessment of how well you have communicated your message.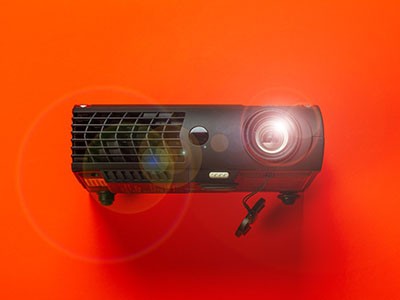 Why your scientific presentation should not be adapted from a journal article
With few exceptions, biomedical research presentations are less effective than the speaker would believe. And with few exceptions, researchers have little appreciation of what makes for a good presentation. Formal training in presentation techniques (see 'What do scientists need to learn?') would help to alleviate these problems.
Improving a presentation can help you think about your own research
A well-designed presentation is not a 'data dump' or an exercise in advanced PowerPoint techniques. It is a coherent argument that can be understood by scientists in related fields. Designing a good presentation forces a researcher to step back from laboratory procedures and organize data into themes; it's an effective way to consider your research in its entirety.
You might get insights from the audience
Overly detailed presentations typically fill a speaker's time slot, leaving little opportunity for the audience to ask questions. A comprehensible and focused presentation should elicit probing questions and allow audience members to suggest how their tools and methods might apply to the speaker's research question.
Many have suggested that multidisciplinary collaborations, such as with engineers and physical scientists, are essential for solving complex problems in biomedicine. Such innovative partnerships will emerge only if research is communicated clearly to a broad range of potential collaborators.
It might improve your grant writing
Many grant applications suffer from the same problem as scientific presentations — too much detail and a lack of clearly articulated themes. A well-designed presentation can be a great way to structure a compelling grant application: by working on one, you're often able to improve the other.
It might help you speak to important, 'less-expert' audiences
As their career advances, it is not uncommon for scientists to increasingly have to address audiences outside their speciality. These might include department heads, deans, philanthropic foundations, individual donors, patient groups and the media. Communicating effectively with scientific colleagues is a prerequisite for reaching these audiences.
Better presentations mean better science
An individual might not want to spend 5 hours improving their hour-long presentation, but 50 audience members might collectively waste 50 hours listening to that individual's mediocre effort. This disparity shows that individual incentives aren't always aligned with society's scientific goals. An effective presentation can enhance the research and critical-thinking skills of the audience, in addition to what it does for the speaker.
Scientific leaders have a responsibility to provide formal training and to change incentives so that researchers spend more time improving presentations.
A dynamic presentation culture, in which every presentation is understood, fairly critiqued and useful for its audience, can only be good for science.