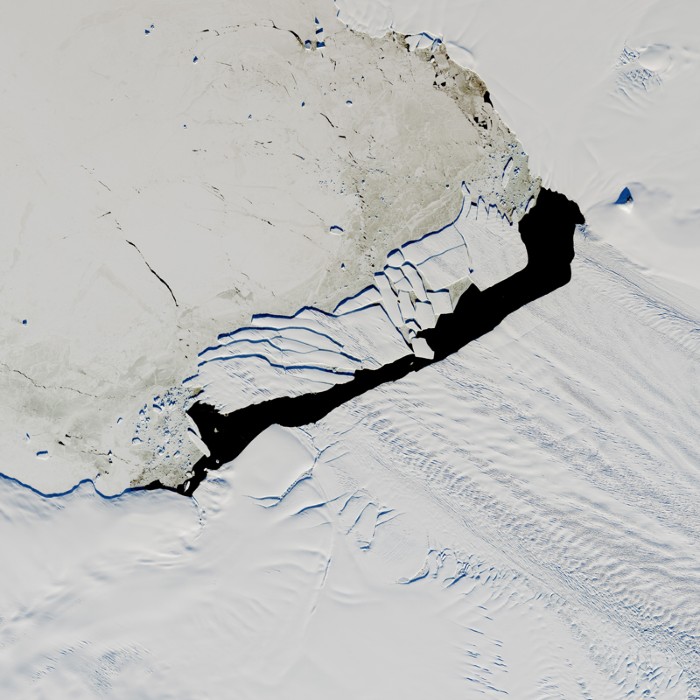 Climate change
Antarctic rocks on the rebound could raise sea level much more than expected
As West Antarctica's ice melts, the underlying rock will lift upwards and push meltwater into the ocean — further accelerating global sea-level rise.
If it were to thaw entirely, the thick ice sheet covering the western portion of Antarctica would generate enough meltwater to raise global sea levels by about 3 metres. The melting would also liberate the continent's bedrock from the weight of the ice, allowing it to spring up. Because the bedrock is below sea level, if it rises, it could push further water into the ocean.
Previous studies suggested that this rock 'rebound' wouldn't make a big contribution to sea-level rise. But Linda Pan at Harvard University in Cambridge, Massachusetts, and her colleagues modelled the aftermath of the ice sheet's disappearance and found that the newly exposed rock would rise quickly, allowing plenty of additional meltwater to run off into the ocean.
This effect could add an extra metre of sea-level rise within 1,000 years of the melting of the West Antarctic Ice Sheet. That's around 30% more than is estimated by models of the ice sheet's collapse that do not include this effect.