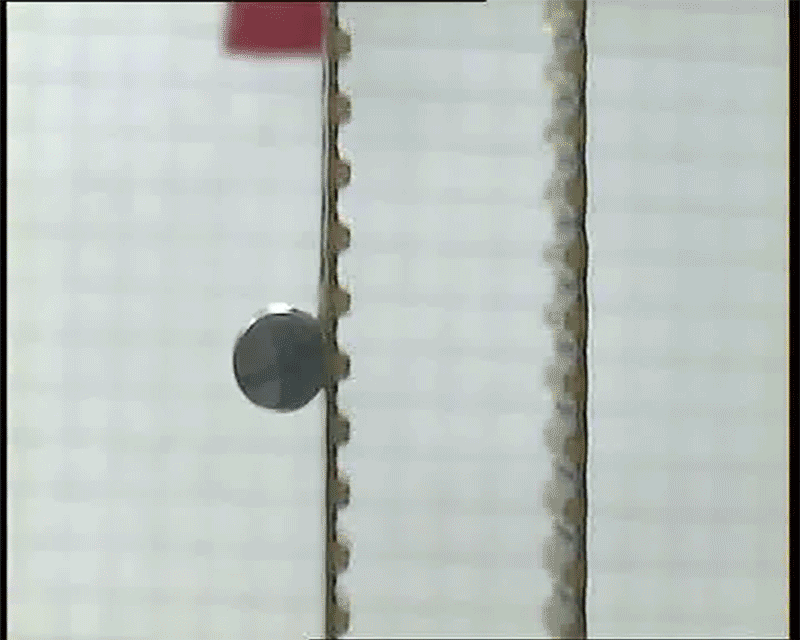 Fluid dynamics
How does a cylinder levitate? Scientists explain the maths behind the magic
An oil-coated belt run like a vertical treadmill can levitate a cylinder held next to it. Now researchers have developed a mathematical model to explain this goopy form of anti-gravity.
Previous research showed that a cylinder placed against the side of a moving belt covered in oil and then released will start to rotate, get coated in the fluid and, at the right belt speed, stay suspended against the belt. But the model devised to explain the phenomenon had some gaps.
Mohit Dalwadi at the University of Oxford, UK, and his colleagues have fleshed out the details. The group experimented with cylinders of various masses and sizes to find the belt speed needed to levitate each object. The model that the team developed takes into account how the oil from the cylinder comes together with oil from the belt — and shows that pressures near that joining point support the cylinder against gravity.