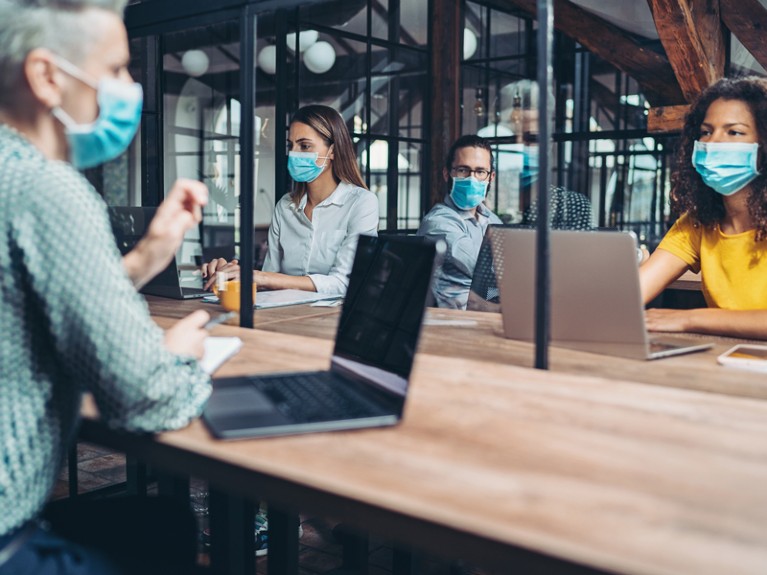 Early-career researchers are often vulnerable to workplace bullying and harassment, and to under-recognition of their contributions. Researchers, policymakers and others have pointed to some of these struggles, including in Nature's first survey of postdocs, in 2020.
Rethinking the activities that academia rewards has emerged as a key way to address these knotty issues. And junior scientists, who often underestimate their ability to effect change, can contribute to this rethinking process.
Momentum for change
In 2018, after seven years as a PhD student and postdoctoral researcher, I transitioned into a career in policy. I had the privilege of working for the Royal Society in London on its research-culture programme. The initiative examined the behaviours, values, expectations, attitudes and norms of academic research communities, and how these influence researchers and determine the way they conduct research.
The big takeaway was that academia struggles with issues such as a lack of support for junior researchers' career development; over-reliance on metrics, leading to compromises on rigour and integrity; undervaluing of negative results and of replication studies; lack of transparency around hiring and promotions; and barriers to diversity and inclusion, to name just some. The programme also found that a highly competitive environment, combined with very narrow definitions of success, gives rise to many of these issues.
Since the programme concluded in October 2018, momentum has been increasing for change in how the research community assesses, incentivizes and rewards researchers. In particular, there is a new focus on expanding the contributions that the research community values and recognizes. This momentum has received a boost from our realization that a rigid academic-reward system hampers the move towards open access, even as the pandemic has accelerated this move. This rigid system also stymies the push for more diversity in research institutions and the eradication of unacceptable behaviours, such as bullying and harassment.
Identifying how to contribute to change is straightforward for some members of the research community — especially funders and senior academics who are actively involved in funding, hiring and promotion — but more difficult for others. Early-career researchers, in particular, often wonder what they can contribute, or believe that helping to change this reward system is impossible for them. But no change will happen unless everyone in the global research community works to challenge the status quo, defend shared values and support good practice.
Here's what junior researchers, including PhD students and postdocs, can do to set the future direction for the research enterprise.
Join the conversation
I regularly receive invitations from institutes, postdoctoral associations and researcher organizations to speak about research culture and assessment. The brief usually asks me to explain what is going wrong, what can be done about it and what funders and institutions are already doing. But these invitations also ask me to highlight where individual researchers can make a difference.
Organizing or attending a lecture or a workshop on research assessment is itself a great first step in making a difference, because these gatherings launch conversations about the issue.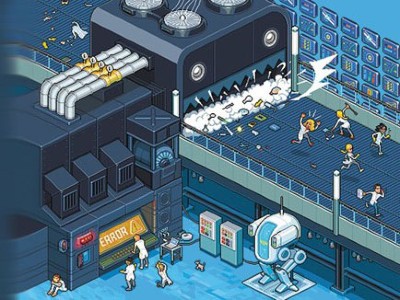 Nature special: Young scientists
Many research institutions are organizing or hosting conversations among their staff, often driven by research-policy officers or by career advisers and researcher-development professionals. Do look on your institutional website to learn whether conversations are under way; relevant search terms include 'research assessment', 'research evaluation', 'research policy' and 'research culture'. Professional bodies, scientific societies, funders and publishers are also increasingly engaging with researchers. Look for opportunities to join this two-way dialogue and to contribute to changes in how these bodies fund, assess and reward researchers.
If none of the channels you've looked at offers a clear platform for conversation, you could organize a session yourself. Several workshop-facilitation packs are available online, including the Visions of 2035 pack from the Royal Society and the digital Café Culture toolkit from the biomedical funding charity Wellcome in London. Often, attending such workshops can help you to find others who share your concerns and are keen to push for change.
If other attendees are in your research group or department, you can team up with colleagues to discuss changes in your own workplace. Those changes could include signing (and implementing) the Declaration on Research Assessment, developed in 2012; using more-inclusive job descriptions in hiring processes; encouraging a reduced focus on the use of metrics in promotion decisions; and lowering any barriers that might hamper members of under-represented groups who are applying for positions in your group.
Share your insights and opinions
Increasingly, research organizations are looking for evidence to inform policy changes. They are conducting surveys or inviting researchers to attend focus groups or roundtable discussions, to understand their concerns and insights, and hear their ideas for improving assessment processes.
Large surveys and community consultations, such as those in the United Kingdom by Wellcome and the non-profit body Vitae, plus the international CACTUS survey of researchers' mental health and the Nature postdoc survey, have provided a lot of data on challenges that researchers face in their work environments and in relation to career progression. Surveys of organizations that conduct research have informed recommendations by Science Europe, a Brussels-based European association of research funders, on research-assessment processes.
Data from such surveys are instrumental in making the case for improvement to policymakers and others who might not be familiar with the issues in academia. Sharing your insights and experiences will make a difference. Considering the current momentum and discussion surrounding research assessment, more surveys on the topic can be expected this year. Keep an eye out and share your thoughts.
Change expectations
From working on the Royal Society programme, I learnt that the research enterprise needs everyone — from national funders and university chancellors to PhD students — to contribute to achieving change. I also learnt that real improvement originates from shifts in researchers' attitudes and behaviours.
Our behaviours set certain expectations for our colleagues and for junior members of our teams. For example, asking colleagues which journal they published their latest paper in before asking what the research was about conveys the message that the journal is more important than the results.
Disregarding or downplaying any scientist's efforts to communicate science to non-scientific audiences, such as schoolchildren or policymakers, devalues these types of contribution, even if unintentionally. Pushing for high-impact rather than open-access output implies that prestige is more important than the accessibility of research results. Researchers' behaviours, although formed by established norms, are not set in stone. Every day provides another chance to do things differently and to set different expectations, one action at a time.
Become an ambassador for change
Several initiatives are actively encouraging researchers, especially those in the early stages of their career, to become 'ambassadors' who promote more open, inclusive and positive research environments. In 2019, the European Council of Doctoral Candidates and Junior Researchers launched its Eurodoc Open Science Ambassador Training, a course that is now freely available. It touches on open research assessment and aims to train researchers in the basic principles of open science, so that they can practise it and act as ambassadors who educate others.
The research-communication platform eLife works with eLife Community Ambassadors to promote progressive change in academic environments. It does this, in part, by involving early-career researchers in developing inclusivity-focused assessment guidelines for reviewing grants and manuscripts and for hiring researchers. Researchers themselves developed these initiatives.
Consider broad criteria in researcher assessment
If you've made it this far, there is a fair chance that you are interested in good research practice, are aware of some of the current issues and perhaps are even motivated to contribute to tackling these issues. You are probably also an early-career researcher, meaning that you're among those most invested in achieving positive change now, and are also in the group that perhaps currently has less power to drive change, especially when it comes to research-evaluation practices.
Of course, you won't stay in this demographic forever, and, at some point in your career, you might well be involved in assessing the track record of fellow researchers. When these opportunities present themselves, don't forget about the concerns that once were on your mind, and be brave enough to defy the status quo. Consider diverse criteria, ask difficult questions about evaluation processes, and challenge decisions that are based on outdated assessment practices or narrow definitions of success. The research community is counting on you.