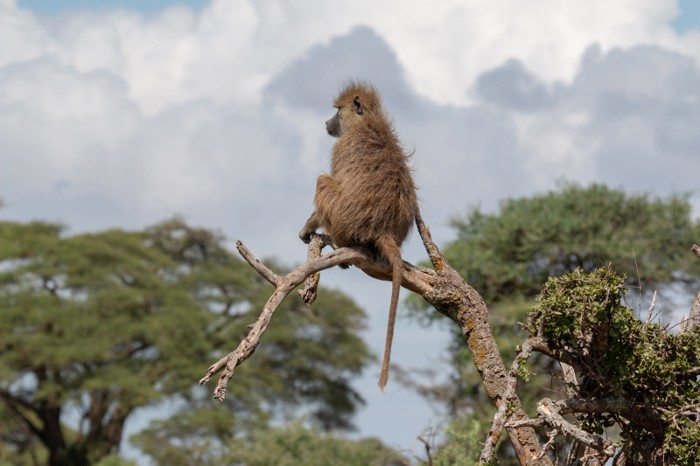 Evolution
Baboons show signs of prolonged stress — and the toll it takes
Chronic stress cuts the life expectancy of female baboons by up to one-quarter.
Baboons living in the Amboseli basin in Kenya have been studied extensively since 1971, allowing researchers to model environmental and behavioural factors that could affect the animals' survival. To assess the relationship between lifespan and the body's stress response, Fernando Campos at the University of Texas at San Antonio and his colleagues analysed levels of the stress hormone glucocorticoid in faecal samples collected over 19 years from more than 240 female baboons at Amboseli.
Animals with elevated glucocorticoid levels over a sustained period had shorter lives than those with lower levels, the researchers found. A baboon with glucocorticoid levels in the top 90% for her age throughout adulthood would, on average, die 5.4 years earlier than another that had levels in the lowest 10% for her age, according to the team's models.
Many scientists have suspected that animals with elevated glucocorticoid levels — which are often associated with lifelong stress — have shorter lives, but this is the first time the effect has been shown in animals outside the laboratory.