We are Brazilian chemical engineers interested in research careers in academia or industry. Because we've chosen these careers, we have spent approximately three years of our eight-year relationship far apart from each other.
We first met early in our master's projects in 2013, in a thermodynamics class at the Federal University of Santa Catarina in Florianopolis, Brazil. By the end of 2014, we were engaged, and we started living together in February 2015. In March 2016, G.S. started a six-month PhD internship in Houston, Texas, studying wastewater treatment at Rice University.
Six months after she returned to Brazil, R.K.N. left for Bremen University in Germany to study ceramic microfiltration membrane production, first for six months and then, after a single month back in Brazil, for another year, until September 2018.
Our most recent period apart started in 2019, when R.K.N. left for Limoges in France for a year. We planned to be together in France for at least three months of that year — but, after two months together in France, G.S. left for a job in Rio de Janeiro, Brazil.
We managed to visit each other a handful of times when we were apart, which strained our finances, especially because we sometimes had to pay rent on two different places.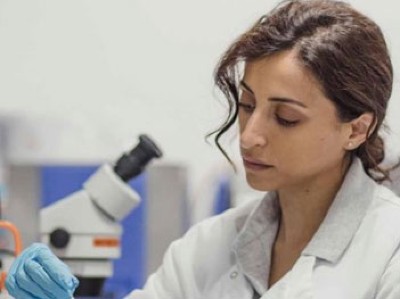 Collection: Careers toolkit
We have now both earned our PhDs (G.S. in December 2018 and R.K.N. in May 2019, in Brazil) and we're now in more stable jobs in our home country. Although we're still in separate cities, R.K.N. in São Paulo and G.S. in Rio, we've been able to fly to see each other even during the pandemic.
Our choice of careers in science has strained our relationship and tested our ability to endure time apart from each other, but we felt this was a necessary sacrifice. The opportunities came, and we felt we had to take them and put faith in our relationship not to break because of the distance.
We found ways to deal with many of the problems we faced together. Here is some of our best advice for getting through a long-distance relationship in science.
Remember why you're apart
We often had to remind each other of how much our careers in science mattered to us, as a way of justifying our continued separation. This took a lot of self-knowledge and an ability to accept personal sacrifice for long-term gain. It also required both of us to accept that we were willing to be apart for a long time. Not every couple is willing to make that sacrifice, and it's up to every individual to work it out for themselves.
Discover your 'love language'
We took an online test, which we were a little embarrassed about, to get a better sense of ourselves and what popular author Gary Chapman calls the 'five love languages', in his 1992 book of the same name. Although this approach has no detailed grounding in science, as far as we can see, we found it helpful to see how we each expressed affection and how that influences our relationship. The five languages are: words of affirmation; quality time; receiving gifts; acts of service; and physical touch.
Our test revealed that we both prioritize the same love languages: we both value quality time above words of affirmation, physical touch or acts of service. For us, receiving gifts is of relatively minor importance.
Because our first language is quality time, we decided to dedicate time to talking to each other every day, and involve each other in our lives from a distance.
Working out this language gave us a framework for how we interacted with each other when we were apart, but it is valid for all types of relationship, whether at a distance or under the same roof.
Enjoy the positives
Spending time abroad can be really fun. It's a great chance to immerse yourself in another language, to get in touch with new cultures, people and places, and, most importantly, to face new professional challenges head-on and make the most of them to acquire knowledge and further your professional and personal networks. It is also a great opportunity for whoever is alone in the home country to embark on new professional or personal projects, or maybe just finish some that are pending. We both grew a lot from time spent apart from each other, and benefited from each other's positions when visiting for holidays.
Find ways to comfort each other
Our long-distance relationship was put to an especially difficult test when R.K.N.'s father became very ill and eventually passed away in July 2018, while R.K.N. was in Germany. This would have been an awful situation at the best of times, but we found it all the more stressful because we were both at crucial points in our scientific projects, and we struggled to carve out time to care for each other and our families, and to focus on our work.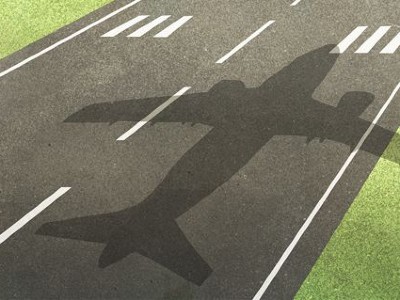 Collection: How to move lab
Comforting each other was especially difficult, not only during the period around R.K.N.'s father's death, but also for the rest of the time we were apart. We tried our best by: being interested in what was going on in our partner's daily life and how they were feeling; being able to talk and listen openly, and sharing the good but also the bad; trying to express empathy and being sincere in every moment to avoid misunderstandings (remember, people have different ways of expressing their feelings); avoiding being judgemental; being reliable and having the faith to trust each other; and reminding each other that we were together in this, and that it was a decision of the couple. The long-distance relationship is just temporary.
Early in our relationship, we discussed our career goals and how they might affect our future. We'd like to live together permanently, but have not set any kind of deadline. For now, we are simply trying to stay together, or at least as close as possible, without causing too much damage to either of our careers. We are always searching for research positions in our respective areas, ideally to bring us nearer to each other.
Our single most important rule was that if one of us was sadder than the other, we should never pull the other down. It was hard at times, but we tried to make sure to always lift each other up. The career rewards we hoped for are coming, with better, more stable jobs. And it is getting easier to decrease our geographical distance. We're looking forward to being even closer together in the future.