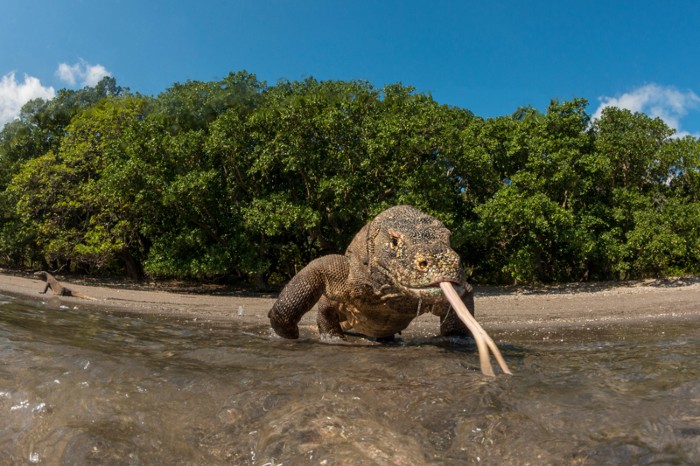 Evolution
Animals around the world follow the 'island rule' to a curious fate
An analysis of more than 1,000 species shows that birds, mammals and reptiles on islands tend to be either miniature or gigantic versions of their mainland counterparts — evidence that an evolutionary tenet called the 'island rule' applies to a wide variety of vertebrates.
Big mainland animals often evolve smaller bodies on islands, whereas small mainland species become larger. A prominent example is the island-dwelling Komodo dragon (Varanus komodoensis), which is the world's largest lizard and can exceed 150 kilograms.
Ana Benítez-López at the Doňana Biological Station in Seville, Spain, and her colleagues set out to settle the debate about whether the dragon and other species are mere flukes or part of a broader evolutionary pattern. The team gathered data from multiple studies to examine 1,166 island-dwelling species and 886 of their mainland counterparts. In a departure from some previous studies, the researchers drew data from diverse sources, such as museum specimens and studies unrelated to the island rule.
The authors found widespread evidence for the island rule around the world. Shifts in body size were most extreme for mammals and reptiles on smaller, more remote islands.