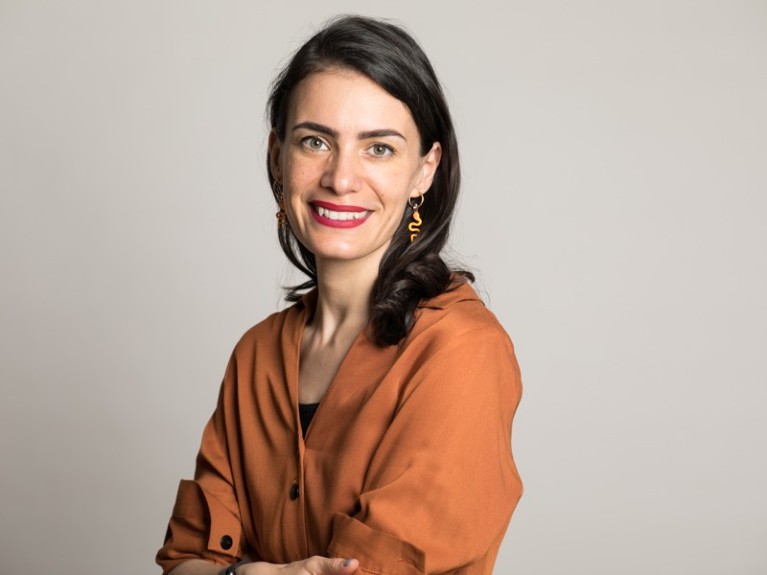 Melina Masnatta co-founded Chicas en Tecnología (CET), which translates to "girls in technology", a non-profit organization based in Buenos Aires that helps to address the gender gap in science and technology. CET exposes women and girls to science and technology careers through hands-on programmes and research initiatives. Last year, Masnatta received a Nature Research Award for Inspiring & Innovating Science — a US$30,000 grant to spend on initiatives related to her work, awarded in partnership with The Estée Lauder Companies. This year's awards, the Nature Research Awards for Inspiring Women in Science, are worth $40,000 each. We are now accepting applications until 20 June 2021.
What challenges do women face in pursuing science and technology careers?
While pursuing my master's degree in educational technology research at the University of Buenos Aires, I was surprised to learn from a National Ministry of Education report that more than 78% of teachers in Argentina are women, but they struggle to implement technological devices and methodologies in their classrooms. In my research, I have found that social and cultural barriers, gender stereotypes and biases underlie the challenges women face with using technologies as educational tools. We need to address this issue because these women are training the next generation of people — especially people in minority ethnic groups — who are going to innovate in technology sectors.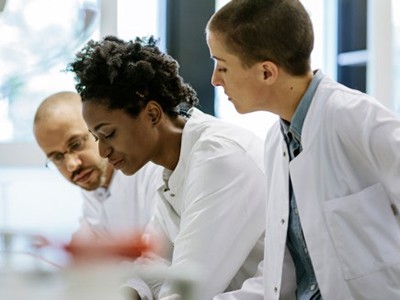 Collection: Diversity and scientific careers
Along with this hurdle, girls are often curious about technology and science around the age of 11, but lose that interest before they're 15, owing to gender stereotypes, lack of confidence, ignorance of the opportunities generated by technology, and other social and cultural obstacles. Many women see themselves as less capable than men in science-related areas, regardless of whether they are equally competent or have better academic performance. In low-income countries, such as Argentina, having access to the Internet and digital literacy are additional challenges that affect access to technology. We need to change the equation so that there are no more phrases, stereotypes or prejudices that limit the next generation.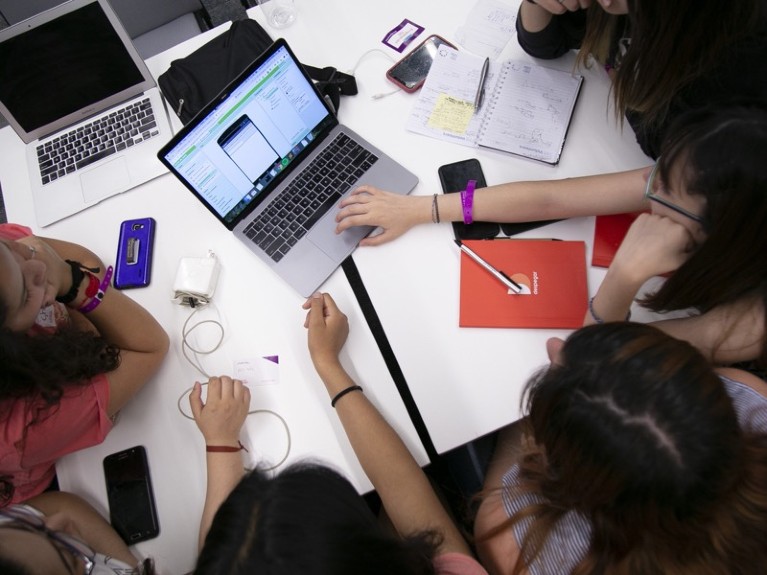 How are you addressing the gender gap in science and technology?
Over the past 11 years, I have been working in technology-inclusion programmes throughout Argentina. Nationwide, women comprise only around 16% of enrolments in programmes related to computer-programming careers. At CET, which I co-founded in 2015, we implement various free programmes in which female participants identify problems in their local environments, develop ideas on how to address these problems and learn programming. They also gain design, communication and leadership skills.
For example, girls between the ages of 13 and 17 who participate in our Programando un Mundo Mejor programme (which translates to "programming a better world") design a technological solution to a societal challenge using devices that they already have access to, such as mobile phones, tablets or laptops. One participant developed an app prototype called 'Cyber help' to promote good mental health in adolescents to prevent suicide.
What other resources does CET develop?
CET also researches how to improve access to science, technology, engineering, art and mathematics. We share our findings through social-media campaigns, workshops, newsletters, events and our podcast. We also work with various organizations, including education institutions, ministries, public and international organizations, companies, start-ups, media outlets and non-governmental organizations. For instance, we recently published a report with the JPMorgan Chase Foundation on how to reduce the technology gender gap. In the report, we discuss plans to develop educational materials and implement CET programmes to inspire and train adolescent women.
What are your plans for the Nature award?
The Nature award will be used to develop more free training programmes to continue empowering women. In the long term, we plan to expand access to our programmes and initiatives to young women across Latin America.
Do you have advice for researchers who want to make a broader impact?
My advice to other researchers inspired to make a societal impact is to foster relationships with different people and organizations to build a more inclusive and diverse environment together. It's also important to be patient. Making an impact is long process built on day-to-day tasks.