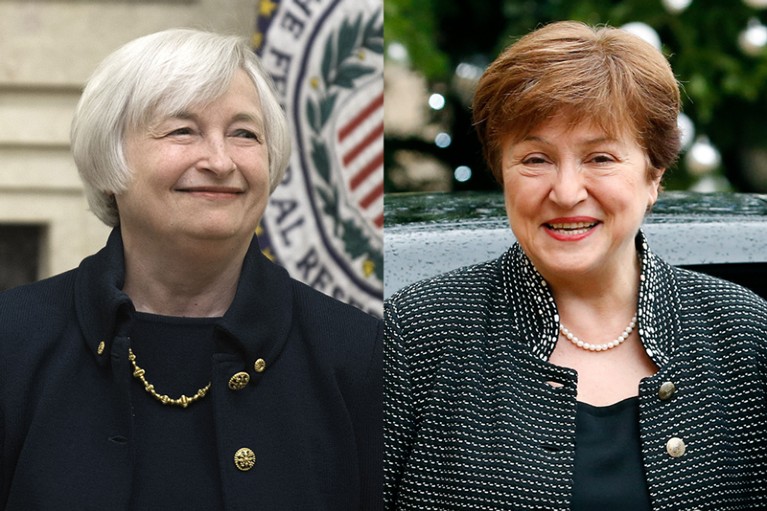 Last week, the world's economics and finance communities ended their annual meetings — held online this year — on a salutary note. The International Monetary Fund (IMF) proposed a US$650-billion boost to the foreign-currency reserves of countries with financial difficulties, following the deepest global recession in more than a century.
The allocation, known as Special Drawing Rights, enables countries that are low on US dollar reserves to access this and other global currencies to buy essential pandemic supplies, notably vaccines. But its size pales next to the Biden administration's planned $2.3-trillion economic stimulus to reboot the US economy, which has been stalled by COVID-19. As part of this, the administration intends to ask Congress to authorize sizeable increases to the budgets of public agencies. A particular focus will be on strengthening funding and regulatory agencies working in climate change and environmental protection, public health, racial justice and scientific and health research.
In doing so, the government is upending the practice not only of its predecessor, but also of US governments going back some four decades. Most of those governments have tended to restrain public spending, especially that on the infrastructure of the state. The Biden administration has recognized that the lack of such public spending has greatly harmed some of the country's most vulnerable populations. It must now take this message to large global lending agencies such as the World Bank and the IMF. As the largest shareholder, it can and should work with the IMF to help it prioritize lending to research and universities.
Course correction
If the pandemic has taught us one thing, it is that the environment, health care, regulation and research are precisely the sectors that need to be supported if countries are to emerge stronger both during and after the pandemic. They are also essential to meeting the United Nations flagship Sustainable Development Goals (SDGs), aimed at alleviating poverty and achieving environmental sustainability. The IMF and its members are all committed to the SDGs, which is another reason why the agency must be helped to adjust its lending criteria to support the know-how needed to achieve the targets.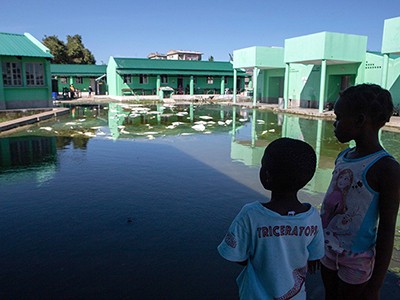 More floods, fires and cyclones — plan for domino effects on sustainability goals
The pandemic risks putting back most of the SDGs by a decade, according to a UN report published to coincide with the IMF meetings. Take the target to achieve universal primary education by 2030, one of the closest to being met before the pandemic. Schools educating more than 150 million children around the world have been closed for a year, according to data from Johns Hopkins University in Baltimore, Maryland, and UNICEF, the UN funding agency for protecting children's rights. As the pandemic enters its third wave in many places, it is not clear when these children will be able to return to school.
Progress towards affordable access to further and higher education has also been set back. Although many institutions are providing online learning, students from the lowest-income communities tend to lack access to broadband, personal laptops and smartphones, so are often unable to participate in classes. The paradox is that this is happening just as the UN has been recruiting universities to help countries meet their SDG obligations. Several of the world's major university networks, including the Association of African Universities and the Association of Commonwealth Universities, have been encouraging their members to implement SDGs more actively.
Many researchers have been deeply involved in the SDGs since the goals were launched in 2015. Researchers have also been monitoring progress towards the goals, and have been helping countries to meet their individual targets (Z. Xu et al. Nature 577, 74–78; 2020). It is good that universities are being asked to do more. But this is coming at a time when most are facing financial hardship, and when international lenders such as the United Kingdom's Foreign, Commonwealth & Development Office are making sudden and damaging cuts to their support for research partnerships with low- and middle-income countries.
Basic needs
When the IMF provides loans, some countries balance the books by cutting public-sector spending, such as on energy subsidies or funding for higher education. When this approach was applied to financially distressed countries in the 1980s, development economists warned that it would damage countries' subsequent economic recovery. They also argued that funding for people's basic needs should be met by the state — as is the case in many high-income countries. Countries in Africa and Latin America suffered greatly under what were called adjustment or stabilization policies — conditions on spending to which countries had to adhere to receive IMF loans.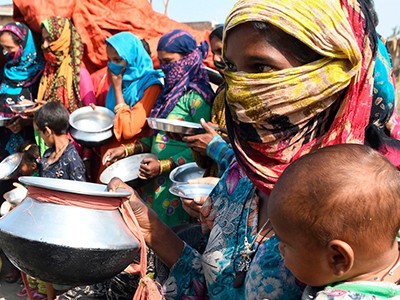 Reset Sustainable Development Goals for a pandemic world
Richard Jolly, an economist at the University of Sussex near Brighton, UK, and a former deputy head of UNICEF, describes how the organization had become so concerned that it commissioned a two-volume study, Adjustment with a Human Face, highlighting how international lending policies were harming the welfare of children and young people. But, at the time, such concerns were up against a different way of thinking: that prosperity can be achieved through lower government spending.
Now, as the pendulum looks to be swinging the other way, the IMF's shareholders, led by the United States, must allow the agency to assist countries in meeting the SDGs by lending money to strengthen universities, along with research and policy in regulation and health care.
International policy priorities in finance and economics are entering a new phase, partly as a result of the pandemic. The US government has signalled that it intends to borrow eye-watering sums of money; and that it needs to do so because of its own previous neglect of those parts of the public sector that are essential to achieving sustainable development, racial equity and social justice.
The Biden administration is rightly reconsidering the nation's previous convictions. It must now also work constructively with the IMF and other institutions over which it has influence to help them do the same.