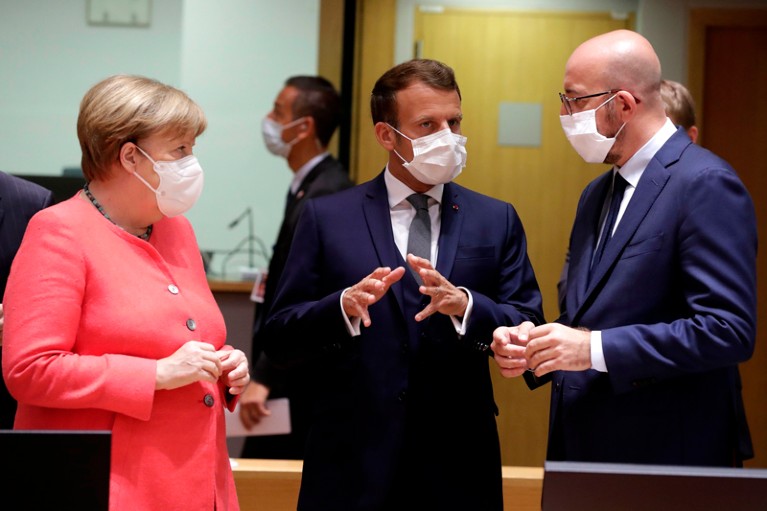 Last week, 27 world leaders, including the president of the European Council and the director-general of the World Health Organization (WHO), called for the creation of a legally binding treaty so that the world is better prepared for the next pandemic. The European Union helped to initiate the idea, which is backed by countries in the African Union, Asia and South America. The United States and China are not in the founding group.
The leaders envisage a global agreement, organized through the WHO, that will enable nations to equitably share their expertise, equipment and knowledge in controlling and ending pandemics. "Together, we must be better prepared to predict, prevent, detect, assess and effectively respond to pandemics in a highly coordinated fashion," the leaders wrote in a series of opinion articles published simultaneously in newspapers around the world.
A pandemic treaty, they imply, would be the antidote to the current response, which is the opposite of cooperative. Countries that are doing vaccine research and manufacturing — such as those in the EU, the United States and India — are buying up most of the stock or restricting exports to other countries. Many of the richer nations are, for now, maintaining intellectual-property protection on important technologies. Earlier in the pandemic, countries were outbidding each other to find personal protective equipment and coronavirus testing kits.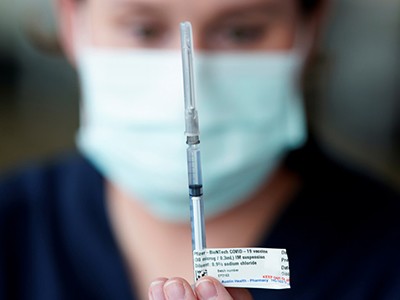 What it will take to vaccinate the world against COVID-19
Although the objective of a pandemic treaty is compelling, it's not clear whether, in practice, such an instrument would lead to a more unified and equitable response to a future pandemic. When the 2008 global financial crisis hit, world leaders, finance ministers and leaders of financial institutions worked in concert to stabilize economies. They didn't need a treaty. Nor should those working to navigate a path out of the pandemic.
It was — and remains — entirely possible for nations to come together and make a few key joint decisions, as many, including this journal, have been advocating. On vaccinations, for example, there could have been an agreement to share know-how and supplies so that all of the world's most vulnerable people could be protected first. Countries could similarly have cooperated by sharing research and experience to inform criteria for starting and ending lockdowns and for closing and opening borders.
Nonetheless, a pandemic treaty is not an unworkable idea, and multilateralism is infinitely preferable to nations acting alone. But it requires due diligence, alongside studies of the current pandemic response. It will also need a broader constituency of support beyond that of its founding leaders, and it will require patience, and give and take.
So what does a treaty need?
A pandemic treaty needs to meet at least four conditions. First, international treaties need the world to sign up. So far, only a small number of countries have done so. Different countries will have different reasons for taking part, which will need to be accommodated. A global treaty would also need participation from China and the United States, which is not certain at this time of renewed tensions in East–West relations. And treaty negotiation can take years, if not decades — so prepare for a long haul.
Second, a treaty needs researchers and non-governmental organizations (NGOs) to be actively involved. Historically, both have been crucial in creating treaties. Warnings from researchers helped the world to agree on international treaties on ozone depletion and climate change. NGOs have been instrumental in the creation of biodiversity treaties and the Treaty on the Prohibition of Nuclear Weapons, which entered into force in January. Their voices, along with those of the thousands of clinicians, epidemiologists, geneticists, public-health specialists, virologists and so many more who have been central to the pandemic response, have yet to be heard — and they need to be.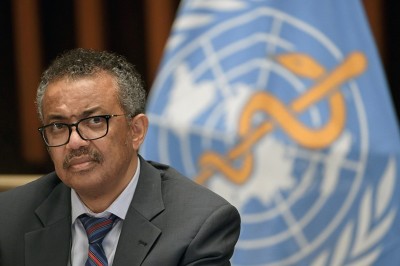 Why did the world's pandemic warning system fail when COVID hit?
Third, before negotiating a new treaty, nations need to study why existing agreements are not working. Under the EU's pandemic plan, for example, procured vaccines are placed in a central pool and are released to countries according to priority categories. But this has proved controversial because it has prevented countries from purchasing their own supplies. Some EU countries have contravened the agreement and gone outside the pool to procure vaccines on their own.
The COVAX scheme has some elements of a treaty: countries and funders have promised to contribute funding and vaccines for the most vulnerable people in countries with the greatest need. This is an important initiative, and was designed to ensure that all of the world's most vulnerable people could be vaccinated first. However, it is clear that donor countries are waiting for vaccines to be rolled out to their own citizens before they release supplies to COVAX for recipient countries.
Clearly, although countries say they are committed to the principle of equitable allocation, this is not actually happening. That means there is a risk that, when the next pandemic strikes, countries will return to competing with each other for supplies, even with a treaty committing them to equitable access.
Fourth, if a new treaty is to be administered by the WHO, nations need to have an honest conversation about whether they will give the agency more powers. The WHO has been offering constant guidance since before it declared a Public Health Emergency of International Concern more than a year ago. Some countries were better able to follow its advice and have had more success at eliminating the virus, others less so. To succeed, a treaty that is administered by the WHO will need every country to respect its instructions.
After the 2008 global financial crisis, world leaders realized that parts of the architecture of international finance needed to be mended. But you cannot fix a broken system in the middle of a crisis. A treaty to fix today's ills has the potential to be a powerful instrument in a future pandemic, but, with countries still navigating their way out of this one, it's important to remember that people don't need an international law to pick up the phone and talk.