Hello Nature readers, would you like to get this Briefing in your inbox free every day? Sign up here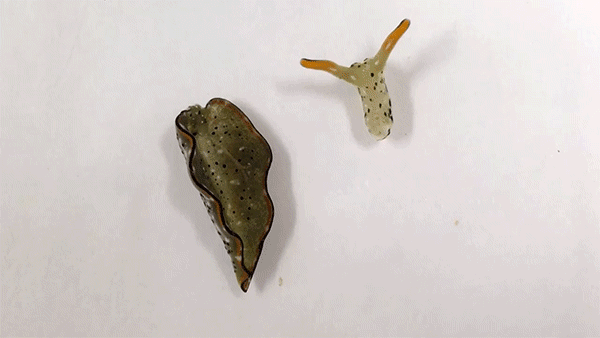 Two species of sea slug, Elysia marginata and Elysia atroviridis, decapitate themselves — only to regrow a new body from the severed head. Researchers were astonished to observe slugs in captivity cutting off their own heads after their bodies became infected with parasites. Within 3 weeks, the heads regenerate a whole, parasite-free body, though the bodies never grow back new heads.
The New York Times | 5 min read
Reference: Current Biology paper
Legal cannabis production in Colorado alone emits more greenhouse gases than does the state's coal-mining industry. The energy required to yield one kilogram of dried flower from cannabis grown indoors generates the equivalent of 2–5 tonnes of CO2, depending on where the weed is grown. Most US cannabis is grown indoors under artificial lights, either for legal reasons or to avoid theft. "The profit margins are so huge that you don't have to be making super energy-conscious decisions," says Jason Quinn, who analysed the carbon footprint of the emerging US cannabis industry.
Reference: Nature Sustainability paper
A 70-year-old Laysan albatross with at least 30 offspring is a mother again. The Phoebastria immutabilis, dubbed 'Wisdom', nests on the Midway Atoll National Wildlife Refuge, alongside nearly 70% of all Laysan albatrosses. She was first ringed as an adult in 1956 by legendary ornithologist Chandler Robbins and is now the world's oldest known banded bird in the wild.
Image of the week