Last December, after the US Federal Drug Administration signed off on the use of the Pfizer–BioNTech COVID-19 vaccine and the first vaccinations began across the country, I began to get concerned calls and texts from family members.
Their questions were consistent: "How did they develop the vaccine so quickly?" and "Will I get COVID from the vaccines?" As a Black scientist, I understood at once what was happening — my family members didn't really trust the news, and were highly sceptical of the COVID-19 vaccine breakthrough. One comment really drove this point home: "I'm going to let other people be guinea pigs first, before I get the vaccine."
Many people in Black and other minority communities have a long-standing, deep-rooted mistrust of the medical and scientific community. This is not illogical superstition. It is the result of an ugly history of scientific experimentation on people from minority groups. One of the most infamous, the Tuskegee study in Alabama, was a 40-year experiment conducted by the US Public Health Service on Black men with syphilis, starting in 1932. Even after penicillin was accepted as a syphilis treatment in the 1940s, it was withheld from the men, resulting in hundreds of deaths. Many of their wives and children also contracted the disease.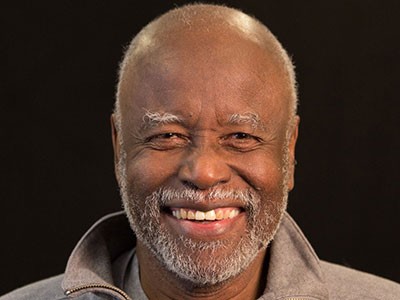 Bill Carter Jenkins (1945–2019), Tuskegee whistle-blower
Minority communities remember the effects of the Tuskegee experiment and other incidences of experimental misconduct, such as the continued use of cell lines derived from tissue taken without consent from Henrietta Lacks, an African American woman with cancer who died in 1951. These episodes contribute to the reluctance of many people in these groups to seek medical care, especially when it comes to new, unknown treatments such as the coronavirus vaccine.
In the United States, the pandemic has also hit communities of colour the hardest, because of historical and continuing inequalities in health care and socio-economic factors.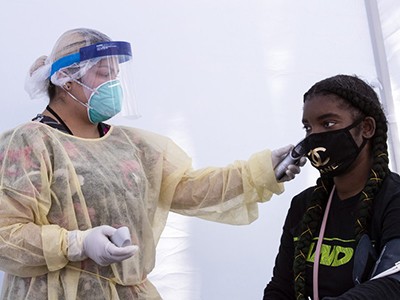 How to address the coronavirus's outsized toll on people of colour
This has led to a scenario in which the populations most in need of protection are also those most likely to refuse the vaccine. In a survey carried out late last year by the Kaiser Family Foundation, a non-profit health-policy organization based in San Francisco, California, about one-third of Black adults said that they wouldn't get the vaccine.
Their fears are not unreasonable and their concerns are valid. So how best to reach those communities? Some of the ideas I've read centre on asking trusted members of the community, such as church representatives and other community leaders, to advocate the safety of, and need for, the vaccine.
Fact-based messaging
The past few weeks have been a revelation for me. At first, reports that African Americans and Latin American people were reluctant to get the COVID-19 vaccines seemed like an abstract, cerebral point of discussion. However, as more people reached out to me with their concerns, I realized that this wasn't an obscure news story. I had an opportunity and responsibility to begin breaking down the barriers of mistrust by listening to their concerns and providing fact-based messages about the COVID-19 vaccines.
For example, when responding to my family about the questions above, I shared that there are several reasons that the COVID-19 vaccines could be developed so quickly. First, there was a worldwide effort to end the pandemic, which saw funding channelled to institutions and companies to develop a vaccine, and researchers sharing data, such as the fully sequenced genome of the virus SARS-CoV-2, to facilitate the process. Second, researchers had the benefit of decades of research on related coronaviruses that had identified the spike protein as a potential target for vaccines and therapeutic agents.
Furthermore, the messenger RNA technology on which the Pfizer–BioNTech and Moderna vaccines are based was already in development as part of other vaccine and cancer-treatment trials. Therefore, when the genetic sequence of the virus was made available, these companies could use the existing technology to develop mRNA vaccines that encode the SARS-CoV-2 spike protein. These COVID-19 vaccines direct the body to make the spike protein, but not the rest of the virus, so you cannot get COVID-19 from the vaccine. Finally, there has been, and continues to be, rigorous oversight of the clinical trials by regulatory agencies in Europe and the United States. Advisory committees have reviewed the data and determined that the vaccines are safe.
I am having these discussions with my family members and, more importantly, they are listening. I've fielded questions from not only immediate family, but also aunts, uncles, childhood friends and even younger cousins who work in health-care environments. But am I having an effect? As the only scientist in my family, I'm a trusted person to whom my familial network can turn to ask questions, express doubts and debate concerns. Indeed, in the ten years since I graduated with my doctorate in biomedical sciences, my family and friends have often asked my thoughts on health concerns and the medical news of the day. COVID-19 has been no different. So yes, I have been successful. I have reassured people in my network of family and friends and convinced them to get the vaccine when it's available to them.
I'm confident that my anecdotal story is being repeated many times around the world. I hope my fellow scientists and health professionals, especially those from minority backgrounds, will join me. Be ready with the facts when family and friends ask you, "What do you think of these vaccines?" I believe that one brother, one cousin, one friend at a time, we can educate, reassure and advocate the importance of getting vaccinated.