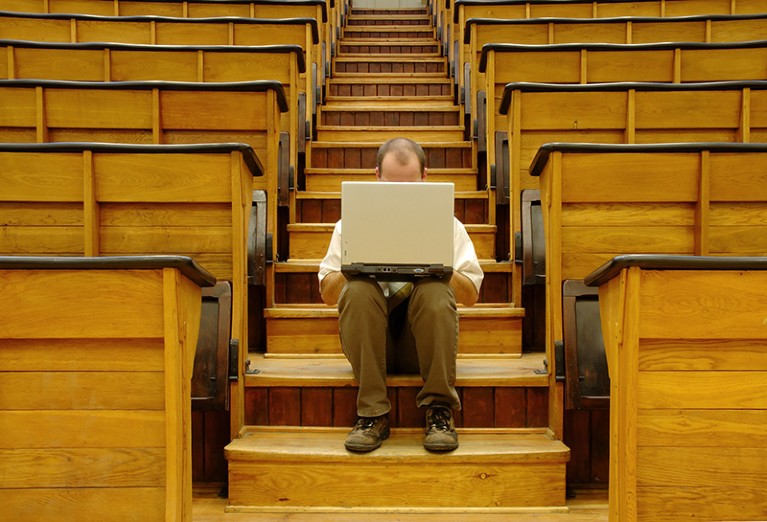 Nearly a year ago, organizers cancelled one of the world's biggest scientific conferences, the March Meeting of the American Physical Society, only a day before it was set to begin in Denver, Colorado. They made the last-minute decision on 29 February 2020 owing to "rapidly escalating health concerns relating to the spread of the coronavirus disease (COVID-19)". Other large scientific conferences quickly followed suit, causing hundreds of meetings around the world to switch abruptly to online platforms — a trend that carries on today.
Nature wants to hear from scientists about the benefits and drawbacks of a year of virtual conferences. Have your collaborations suffered, or have you been able to attend meetings you might not have otherwise? Your answers might be featured in future news stories.
Not comfortable using the form below? Contact us using secure lines of communication instead.