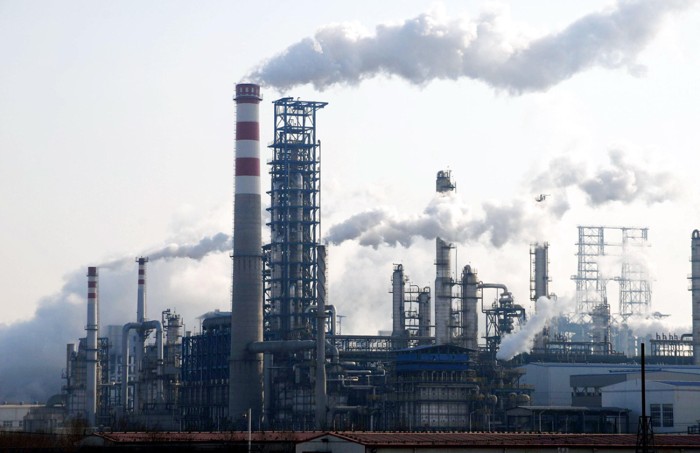 Environmental sciences
Mystery on high: an ozone-destroying chemical appears in the air
Scientists have spotted three mysterious ozone-depleting chemicals in Earth's atmosphere.
The 1987 pact called the Montreal Protocol limits the production of chemicals that can gnaw away at Earth's protective ozone layer. Those chemicals include a number of hydrochlorofluorocarbons, fluorine-containing compounds whose atmospheric levels have largely been dwindling thanks to the international treaty.
Martin Vollmer at the Swiss Federal Laboratories for Materials Science and Technology in Dübendorf and his colleagues analysed air samples gathered around the world by a network of sensors aimed at monitoring trends in atmospheric gases. The team found a hydrochlorofluorocarbon compound, named HCFC-132b, which had never been detected in the global atmosphere.
According to analysis of archived samples, HCFC-132b first showed up around two decades ago. Since then, levels of the compound, which seems to be coming from factories in East Asia, have trended upwards.
The researchers also spotted two other compounds, HCFC-133a and HCFC-31, whose levels have fluctuated more over time than have those of HCFC-132b. None of the three chemicals has any known industrial use, making their source puzzling.