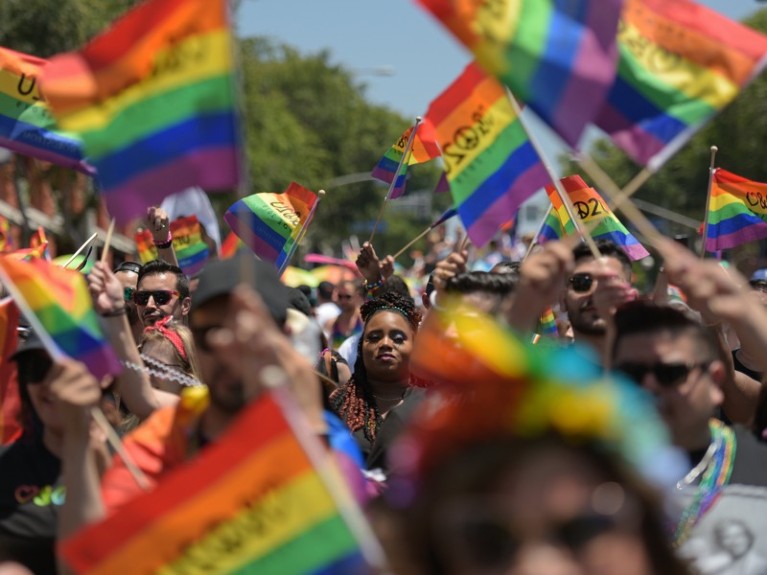 Scientists who are lesbian, gay, bisexual, transgender or queer (LGBTQ) are more likely to experience harassment and career obstacles than their non-LGBTQ colleagues, a survey of more than 25,000 researchers has found.
These incidents can negatively impact LGBTQ scientists' health and well-being, the survey suggests. They suffer from insomnia, depressive symptoms and work-related stress more frequently than their peers.
"Though the general results of this survey are discouraging, they are, unfortunately, not surprising," says Elena Long, a nuclear physicist at the University of New Hampshire in Durham, who has previously researched how LGBTQ scientists are treated. She adds that studies like this one — the largest of its kind so far — help LGBTQ scientists understand that they are not alone and show that the inequalities they face are systemic within the profession.
Unequal opportunities
Previous surveys about the experiences of LGBTQ researchers have also found evidence of workplace harassment and exclusionary behaviour, but these tended to be small-scale and focused on specific disciplines.
In the latest research, published in Science Advances1, sociologists Erin Cech at the University of Michigan in Ann Arbor and Tom Waidzunas at Temple University in Pennsylvania analysed data collected from US-based members of 21 scientific societies as part of a larger study on inclusivity in science. The data set included the responses of more than 1000 people working in science, technology, engineering and mathematics (STEM) who identify as LGBTQ.
The survey found that LGBTQ scientists were less likely to report opportunities to develop their skills and access to the resources required to do their jobs well than were their colleagues. They were also 20% more likely than non-LGBTQ scientists to have experienced some kind of professional devaluation, such as being treated as less skilled than their colleagues, and were 30% more likely to have experienced harassment at work in the past year.
The results suggest that these experiences affect life outside the lab. LGBTQ researchers were 41% more likely to have had trouble sleeping and 30% more likely to have experienced symptoms of depression than their peers over the past 12 months (see 'Sick and tired'). Around 22% of LGBTQ scientists reported an intention to leave science within the past month, compared with 15% of non-LGBTQ scientists.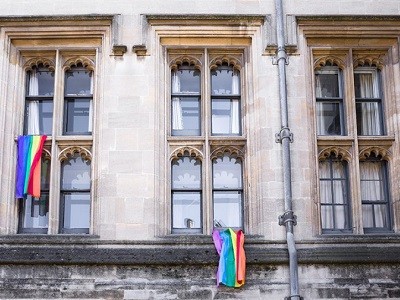 Discrimination drives LGBT+ scientists to think about quitting
The survey also recorded the age, gender and ethnicity of the researchers as well as their scientific disciplines and job factors that could affect how they are treated at work. Some negative experiences were felt more acutely by certain groups within the LGBTQ community. LGBTQ scientists from minority ethnic groups and women were more likely to be devalued or harassed at work than those who are white and men.
Prejudices against many groups of people in science are not taken seriously, says Alfredo Carpineti, a science journalist and co-founder of the UK organization Pride in STEM. "The idea that 'scientists only care about the science' is nothing but a fairy tale we tell each other to avoid confronting the dark realities of academia," he says, adding that the study "confirms a high level of harassment in professional settings".