Two LGBTQ+ scientists describe how sexual and gender identities can help to drive research by offering perspectives that others in a lab group or collaboration might not have considered.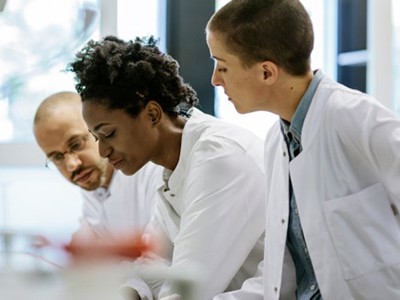 Collection: Diversity and scientific careers
What role, for example, did gay scientists have in developing the direction of research into HIV and AIDS in the early 1980s, when the condition was erroneously seen as something that only affected homosexual men?
And how are transgender researchers helping to shape investigations into the physiology of transitioning women undergoing oestrogen therapy to underpin fairness in sport?
This episode is part of Science diversified, a seven-part podcast series exploring how having a more diverse range of researchers ultimately benefits not only the scientific enterprise, but also the wider world.
Never miss an episode: Subscribe to the Working Scientist podcast on Apple Podcasts, Google Podcasts, Spotify or your favourite podcast app.