Different countries have varying working cultures — what works in China will not necessarily work in, say, Mexico.
But what if you brought these cultural perspectives together in one place. How might that change research output?
The Okinawa Institute of Science and Technology, an island university off the coast of Japan, has developed a research facility with an ethos based on international diversity. Currently, 83% of its PhD students come from abroad.
Researchers there describe the challenges and opportunities of working in a university with no departments, and where the campus layout encourages interdisciplinary collaboration.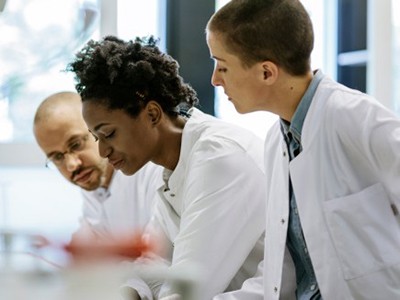 Collection: Diversity and scientific careers
This episode is part of Science Diversified, a seven-part podcast series exploring how having a more-diverse range of researchers ultimately benefits not only the scientific enterprise, but also the wider world.
Each episode in this series concludes with a follow-up sponsored slot from the International Science Council (ISC) about how it is exploring diversity in science.
Never miss an episode: Subscribe to the Working Scientist podcast on Apple Podcasts, Google Podcasts, Spotify or your favourite podcast app.