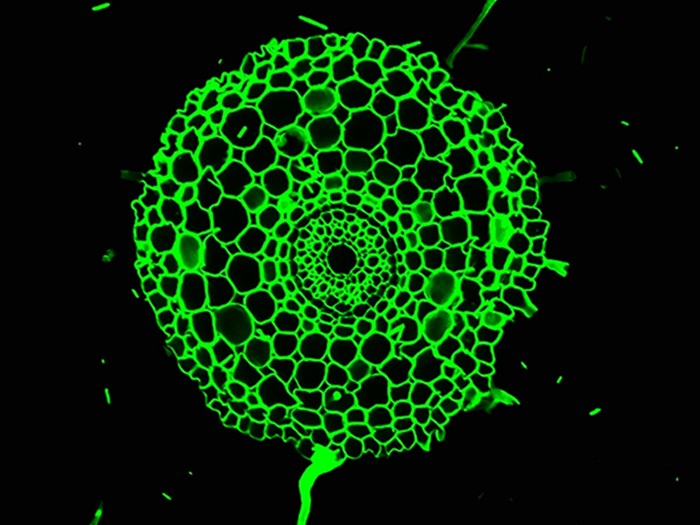 Plant sciences
The chemical flare that warns plants of rough going ahead
A plant hormone that helps fruit to ripen also stops roots from growing into hard, unwelcoming soil.
Healthy soil is soft and fluffy, but modern agricultural practices compact soil, making it hard and dense. Compacted soils limit plants' access to water and nutrients, and can cause yields to drop.
Conventional wisdom suggested that hard soil physically blocks root growth, but Malcolm Bennett at the University of Nottingham, UK, Dabing Zhang at Shanghai Jiao Tong University in China and their colleagues tested a different hypothesis. They exposed healthy roots of rice plants (Oryza sativa) to ethylene, a plant hormone made by root tissue. In response, the roots stopped growing longer and started growing wider, as do roots growing in compacted soil. By contrast, compacted soil had almost no effect on the roots of mutant rice plants that were insensitive to ethylene.
The researchers also found that compacted soil slows the diffusion of ethylene from root tissue and allows it to accumulate in and around a root. They suggest that the hormone could warn roots against venturing into hostile ground.