Hello Nature readers, would you like to get this Briefing in your inbox free every day? Sign up here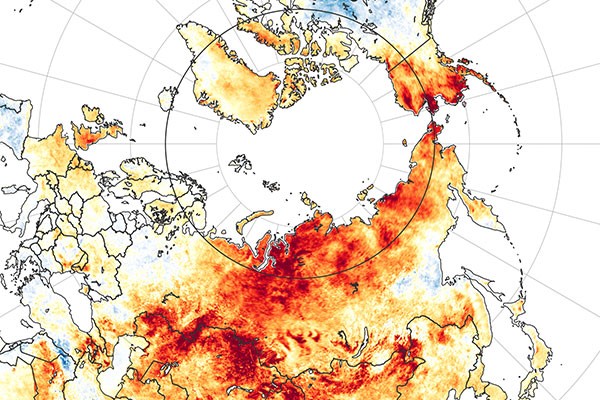 Last year had the joint highest global temperatures on record. Only 2016 was as hot, but that year saw a natural warmth-boosting El Niño weather event. Temperature data released by the European Union's Copernicus Climate Change Service showed that the past six years have been the hottest six on record. "Despite the absence of the cyclical boost of El Niño to global temperatures [we are] getting dangerously close to the 1.5 °C limit," says climate scientist Dave Reay. "Unless the global economic recovery from the nightmares of 2020 is a green one, the future of many millions of people around the world looks black indeed."
Features & opinion
Algorithms to filter out the noise from micrographs are yielding stunning results. But the magic does have risks: biologists must take care not to lose or muddle valuable signal. The stronger the noise, the more likely it is that the results are 'hallucinations' dreamt by the computer. And the algorithm's reasoning isn't always transparent. A growing collection of tools allows researchers to find and compare multiple de-noising approaches and to contribute new ones.
A history of Elizabeth Blackwell, the first woman in the United States to receive a medical degree, and her sister Emily, a fellow physician, reveals the complex personalities who dared to kick down the door of the all-male US medical establishment. "The path for women in medicine was not created by an army of kind, like-minded people," writes reviewer Hannah Wunsch, herself an intensive-care doctor and epidemiologist, "but by determined individuals, each with her own agenda."
Microbiologist Christopher Rensing always aspired to build a large, world-class research group. A move to China made it possible — but also threw up challenges for an academic with a physical disability. Rensing shares practical tips for how he has coped, found support and made compromises.