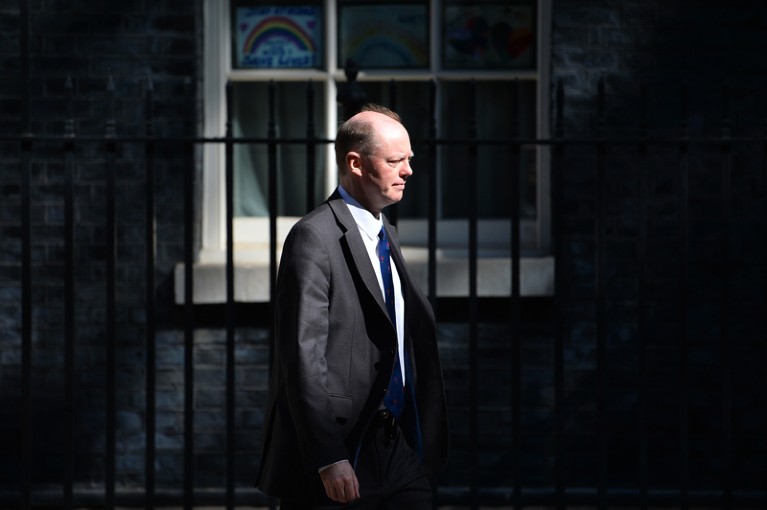 Coronavirus vaccines have arrived, and many countries have started their vaccination campaigns. The authorities face a race against time as infections and deaths from COVID-19 continue to rise in many parts of the world. It was with this in mind that the United Kingdom's independent vaccine advisers recommended giving as many people as possible the first of the two vaccine doses required. That will mean delaying the delivery of each person's second, 'booster' dose from three weeks after the first one to as much as three months later.
The decision, by the Joint Committee on Vaccination and Immunisation (JCVI), was announced on 30 December and endorsed by the chief medical officers of all four UK regions, where, at the time of writing, a new coronavirus variant is contributing to a sharp rise in deaths and COVID-19 infections.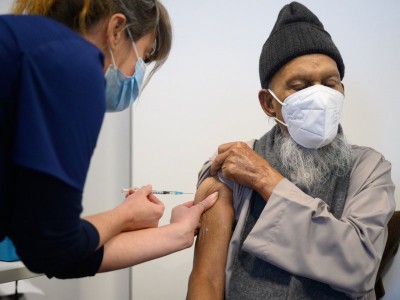 How can countries stretch COVID vaccine supplies? Scientists are divided over dosing strategies
The decision so far applies to two of the three vaccines now approved for use in the United Kingdom — those made by Pfizer–BioNTech and the University of Oxford–AstraZeneca. In clinical trials, each was tested using two doses, given at least three weeks apart. The United Kingdom's decision to extend the gap to three months has divided researchers. Pfizer–BioNTech say they do not have evidence of what happens to immunity beyond 21 days after the first dose. The World Health Organization recommends that the second dose of this vaccine be given no later than six weeks after the first, on the basis of available clinical-trial data.
Other countries are studying the United Kingdom's decision closely. There are reports that US president-elect Joe Biden's COVID-19 advisers might recommend that the country provides the first dose of vaccine to as many people as possible, as quickly as possible. This strategy counts on projections that further supplies will arrive in time for boosters to be given on schedule.
Proponents argue that offering a greater number of people some protection will save more lives overall than will giving more protection to fewer people. Others say that an emergency is not the time to alter vaccination protocols that have been established through clinical trials and confirmed by regulators.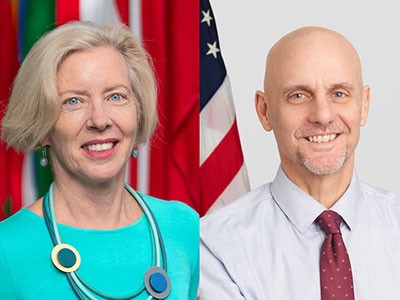 COVID vaccines: the world's medical regulators need access to open data
The JCVI said in a statement on 6 January: "With most vaccines an extended interval between the prime and booster doses leads to a better immune response to the booster dose." It has provided a summary explanation for its decision, and the minutes of its meetings, but has not yet published the data or a more detailed account of its reasoning. It must do so urgently.
The JCVI says in its statement that, according to published results, the Pfizer–BioNTech vaccine was 52.4% effective during the three-week period between the two doses. It adds that most vaccine failures recorded during this period occurred shortly after vaccination, and that the short-term protection provided by the first dose seems to be very high from day ten after vaccination. For the AstraZeneca vaccine, it says that vaccine efficacy from 22 days after the first dose was 73%.
The JCVI adds that: "Protective immunity from the first dose likely lasts for a duration of 12 weeks." But it has not published evidence to support this. Moreover, some are concerned that relatively weak immune responses induced by a single dose of vaccine could encourage the emergence of new variants of the virus — and that such variants could be more resistant to immune responses, particularly those generated by vaccines, increasing the risk that these variants could become a global threat. The JCVI has provided no assessment of the risks of such vaccine-resistant variants emerging, nor guidance as to how these strains or fading protection against COVID-19 should be monitored.
But there are reasons to think that there is only a small threat of a vaccine-resistant variant emerging as a result of postponing a second vaccine dose by a few weeks. Natural coronavirus infection already generates a range of immune responses, and the virus, which mutates relatively slowly, would struggle to evade the complex antibody responses generated by vaccines.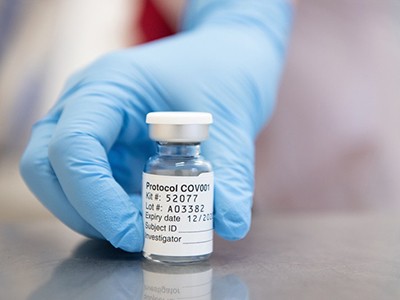 The COVID vaccine challenges that lie ahead
Researchers, as well as scientific and medical advisers, should lose no time in monitoring the effects of a change to the dosing schedule so that any benefits or risks can quickly be factored into nations' dosing strategies. This means following the effect on infections, and studying the duration of immunity in those who have received only one dose of a vaccine. Careful surveillance of coronavirus variants will also be required, to keep an eye out for the emergence of any that might weaken vaccine efficacy.
Scientists need to study any unintended consequences of the new strategy — for example, whether, during a lengthy gap between doses, people are more likely to begin resuming pre-pandemic lifestyles, which they should not be doing. It will also be important to study the effect on public trust in vaccination after a sudden change to regulatory guidance. Regulators and scientific advisers need to be ready to be transparent about those consequences with the rest of the world. At the same time, if the strategy works well, then relevant insights should be passed on so that others can benefit.
Ultimately, there should be enough vaccine supplies to go round, so, in the long term, there will be no need to lengthen the gap between doses. But until there are sufficient supplies, scientific advice must be based on published and easily accessible evidence. It's an essential principle of the science–government relationship.
The United Kingdom's strategy has been widely reported worldwide, and other countries are considering whether it is both safe and efficacious to recommend this approach as more vaccines are rolled out. Transparency is essential for safety and efficacy — and for public confidence, particularly given that relatively large numbers of people are hesitant about receiving vaccines.