"I have examined your manuscript before deciding whether to send it out for external review. I am very sorry to have to inform you that this manuscript is being declined for external peer review."
When I woke up to an e-mail containing these words, sometime in late May 2020, we were at the tail end of a lockdown in Massachusetts. I had spent a major portion of the lockdown writing this manuscript; for a second, I felt I had wasted all that time and had nothing to show for it. I went back to sleep.
As an experimental biochemist, I didn't know what lockdown would look like for me at first. Then I had a not-so-novel idea: why not write a literature review? I had become interested in how RNA molecules behave in crowded cellular environments towards the end of my PhD, and had just started working on that idea in my postdoctoral research when the pandemic hit. Isolated in my apartment in Boston, I got to work reading the literature around RNA in crowded environments. Because this work was not directly related to my primary research, I decided to go solo, which was an exciting prospect because I had no prior experience of writing reviews.
I quickly realized that it was not going to be easy. Most journals only publish reviews written by established independent investigators, who have been invited to write something. High publishing charges further limited my options. After identifying a few prospective journals that consider unsolicited review articles, I got to work — digging deep into the literature, taking notes and making an outline for my review.
Initially, I wanted it to be an exhaustive summary of the literature. I found it difficult to exclude results that seemed important to me at first, but were relatively minor in hindsight. In my attempt to include as much information as possible, I ended up sacrificing a clear narrative with a definite take-home message. I submitted my unsolicited review to my target journal.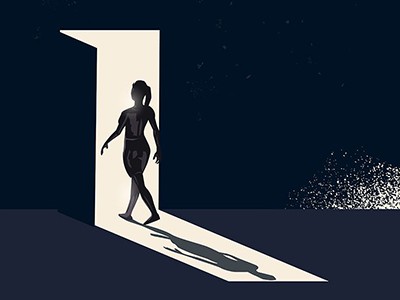 How I embraced my first academic rejection
I'd put in two months of work, but the rejection came just three days after submission. The editor pointed out the lack of direction and a clear message. A part of me tried to put the swift rejection down to the fact that I'm an early-career researcher and not an established name in the field. But instead of indulging in excuses, I decided to keep working on the manuscript and submit it to another journal.
First, I forced myself to come up with a single sentence to summarize the literature. This exercise helped me to understand the central message of the review I wanted to write. Now, I just had to organize the findings from my literature survey around this central message. My central message was: molecular crowding favours folded RNA structures and consequently stimulates RNA catalysis. This was hardly groundbreaking, but it was helpful to me to conceptualize the review.
This process taught me the importance of being a ruthless editor; I learnt that if a piece of information can be deleted without impacting the narrative flow, then it didn't belong there. I must have done something right, because my next submission (to a different journal) cleared the initial hurdle and I received an e-mail requesting major revisions a month later.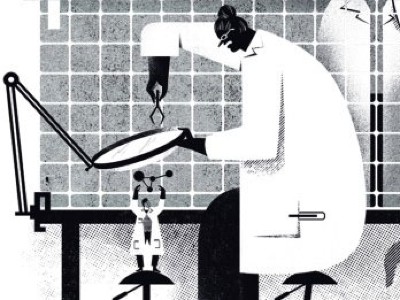 Career resources for postdoctoral researchers
These revisions consisted of seven pages of comments from the editor and four reviewers. At first I found them intimidating and overwhelming. One reviewer commended my attempt as a young investigator, but their suggestions often seemed to be outside the scope of the review. After going through the list of papers suggested by the reviewers and adding the relevant information to my manuscript, I was in a position to write a response to each comment with confidence.
Although I was often tempted to reply with 'this suggestion is beyond the scope of the review', by incorporating their ideas I was able to improve my manuscript significantly. Most of us have encountered comments that feel harsh, brash or rude, but through writing a review, I have learnt to use the good suggestions and shrug off perceived harshness in the tone.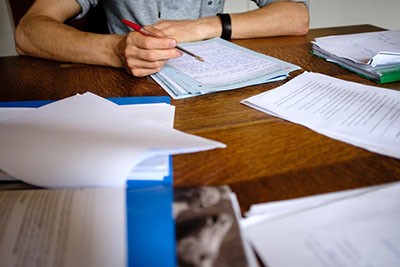 If you can't be kind in peer review, be neutral
Writing this review on my own during a lockdown provided a structure to my housebound life. I had a reason to wake up and work towards something instead of staring at an amorphous daily schedule. I also learnt to write without the assurance of my adviser's expert edits, which was a big step for me.
I would recommend writing a literature review to other early-career researchers who are unable to get to the lab. It was a great way to catch up on all the papers I'd been meaning to read for years. It also inspired new directions for my own research. However, before starting make sure that:
1. Your review is timely and fills a gap in the area of research.
2. You have sufficient expertise to interpret results critically and comment on gaps in the knowledge and potential future directions.
3. There are journals in your field that accept unsolicited submissions and (preferably) don't charge article processing fees.
And, yes, my review was finally published1.