In March, every single aspect of my scientific working life shut down. This was incredibly disruptive. But looking back, it has given me an opportunity to look at different parts of my job in isolation.
Taking everything away and then rebuilding from scratch, piece by piece, has allowed me to appreciate the things I most need to be able to do my job and be happy doing it.
My needs fall broadly into three categories: those I have met; those I have yet to meet; and some that I hadn't initially realized.
Speaking to colleagues over the past few weeks, we have all realized that we can rethink the way we work and our attitude towards it. These are my needs — do they match yours?
Met needs
The laboratory. I am a wet-lab scientist, so needing a lab is a bit of a given. Over the previous few years, I had moved away from doing the experiments myself, which distanced me slightly from the day-to-day research.
Since the first lockdown lifted, I have physically been in the lab a lot more often, mostly training new staff and students. The lab is the heart of the research group and being there more has helped me to feel more in touch with what is going on in my amazing team.
Writing. The first thing I turned to when everything shut down was writing. At the weekends, I've been working on a book and these diary entries as a form of release. All told, I have committed more than 100,000 words to paper this year. I think of science in stories, and one key lesson I will take forwards from this year is how to translate that narrative approach into my research planning and grant writing.
Support network. My wife and I both work, and her job is much more high-intensity and outward-facing than mine. We rely upon a network of support at home to give us the space to do our jobs, particularly help with looking after the children. When everything ground to a halt, we lost all that support, and still had to do our jobs while being full-time parents and teachers. Thankfully, this is now over and we have some of our support network back, freeing up some time.
Unmet needs
Thinking time. The biggest challenge in my working life this year has been finding time for thinking. This year has been very much survival mode — I invested the time I had in keeping projects going, supporting the team and moving teaching online. There hasn't been enough time spent reading, digesting and thinking. Carving out protected time will be crucial going forwards.
The people. I cannot function in a vacuum. My best projects have all been collaborations and team efforts, built from chance encounters in corridors, tea rooms and lecture halls. I still haven't found a good way to replicate these spontaneous meetings remotely.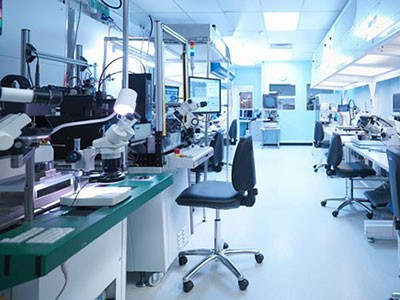 Collection: Coronavirus and scientific careers
Conferences. I catch up on the current state of the field and get my ideas from conferences, particularly small ones because you can talk to everyone. Online seminars are OK, but not really doing it for me. I am not as present during a session because it is so easy to flick between screens to read an e-mail or look at the latest draft of a document. And conferences are not just about learning the latest science, they are about breaking the bread and sharing the wine. I have particularly missed swapping stories until midnight, then getting up early to go for a run with my immunology buddies at the annual British Society for Immunology congress each December. These are not things an Internet connection and technology can fix.
Unexpected benefits
New ways of working. One positive from the year has been finding new ways of working. We are no longer tied to specific locations or spending time moving between campuses. Doing meetings by video conference has been a game changer. It can be a negative if you fill all the recovered time with busy work, but it can be a positive if you're disciplined about using the time creatively. If I spot a gap in my timetable in the middle of the day, I'll do my utmost to get some sun. It's sorely needed here in England in December, when the hours of dry daylight are few and far between.
Less travel. There has been less international travel. Although it is occasionally fun to get away, sitting in London City Airport at 6 a.m. waiting for a flight to the Netherlands just for a 10-hour meeting and an evening shuttle home isn't.
More time with family. I'm the first to admit it hasn't been a picture-perfect, nuclear family gathered around the hearth. But we have had a lot of time together, which means we have got to know our children much better than we did the year before. I hope this means we have been able to support them or at least pick up on their worries earlier.
This year has been rubbish in many ways. I have been extremely fortunate to have kept my job, my health and that of my family. But with disruption, there comes opportunities. In January, I would never have predicted that I would have pictures of my chickens in Nature, but here we are! Getting bumped out of the normal routine has given me space and time to explore other avenues.
There have also been glimmers of light, including new ways of working and appreciating the value of what we have more. These insights have only come retrospectively — for most of the past nine chaotic months I have been just clinging on like everyone else.
One of my hopes in my first diary entry at the start of lockdown was to find experiences relatable to other scientists during the coronavirus pandemic. So, at the end of this crazy, crazy year you might have some time to reflect on your experience. We are not out of the woods yet, but as this year ends and the new year begins, take time to reflect on what has happened and hopefully, by stepping back, it will be possible to see some positives.