Snakebites annually cost India's citizens the equivalent of 3 million years of health and productivity. That figure, reported at a meeting last month, puts the spotlight on survivors of the bites who are left with disabling conditions such as amputation, kidney disease and severe scarring.
The analysis provides the first estimation of the toll of snakebites on survivors in India. It also confirms an earlier calculation showing that more than half of the world's snakebite deaths occur in the country — demonstrating the need for greater investment in preventive measures.
Snakebite "is just still really not very well studied or understood at the same level as a lot of these other [tropical] diseases", says Nick Roberts, who was part of the team at the Seattle-based University of Washington's Institute for Health Metrics and Evaluation (IHME) that calculated the latest figures. Now a first-year medical student at Weill Cornell Medicine in New York, Roberts presented them during November's virtual meeting of the American Society of Tropical Medicine & Hygiene (ASTMH).
A little-recognized disease
The World Health Organization (WHO) designated poisoning by snakebite a neglected tropical disease in 2017, and last year launched a global initiative to halve the number of deaths and disabilities it causes by 2030.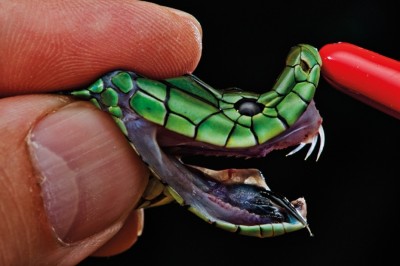 Vipers, mambas and taipans: the escalating health crisis over snakebites
The initiative highlights the need for better data, says Prabhat Jha, director of the Centre for Global Health Research in Toronto, Canada. "If the goal is to reduce snakebite deaths by half, then you need to know where the problems are."
Because many people who are bitten by snakes never enter hospitals or health-care centres, they are not formally recorded, and researchers frequently underestimate the impact of the bites across the globe. Snakebite also doesn't receive a lot of attention because it "is a poor man's disease", affecting mainly impoverished farmers and their families in rural areas, according to Kempaiah Kemparaju, a biochemist at the University of Mysore in India who studies snake venom.
Snakebite disease takes a huge toll on India partly because the subcontinent is home to so many different types of snake: 60 of the country's nearly 300 species are highly venomous, explains Priyanka Kadam, president and founder of the Snakebite Healing and Education Society, an organization in Mumbai. It can also be impossible for those bitten in remote parts of the country to get treatment, because the nearest health clinic might be several hours away, she says. Even then, clinics don't always have anti-venom on hand, and if they do, it might not have been stored properly or be of good quality.
A clearer picture
Because so few of those poisoned by snakebites are treated in hospital, concrete data on the impact of the bites has been challenging to obtain. Global estimates of snakebite deaths have ranged from 50,000 to 125,000; in India alone, they have varied from 11,000 to 50,0001.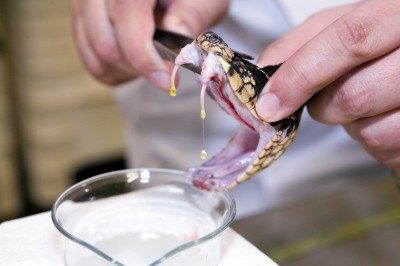 Snakebite crisis gets US$100-million boost for better antivenoms
In 2011, Jha and his colleagues tried to nail down more accurate estimates for snakebite deaths in India2. He runs the Million Death Study, an effort to clarify causes of death in the country using verbal reports from family and physicians. On the basis of these reports, Jha calculated that 45,900 snakebite deaths occur each year in India, spurring officials to revise worldwide figures. Today, the WHO gives a range of 81,000 to 138,000 annual snakebite deaths globally.
The IHME analysis provides the first quantitative information on the long-term effects for people who survive snakebites. Such estimates are important, says Kadam, because they can provide insight into health-care costs and other societal burdens.
The analysis also broadly supports Jha's estimation of the number of snakebite deaths, finding that about 52,000 people died of snakebite in India last year. It used a different data source from Jha, however: the 2019 Global Burden of Disease (GBD) study. This data set, also used by the WHO, provides worldwide estimates on illness and death for 369 diseases and injuries using official vital statistics and verbal autopsy reports, allowing Roberts and other scientists to compare the burden of snakebite between countries.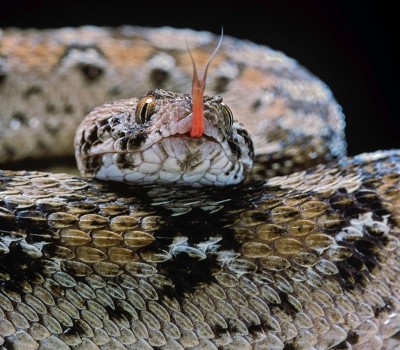 Africa braced for snakebite crisis
Jha, however, is critical of the accuracy of the latest analysis, contending that the GBD study uses complex and non-transparent models to determine how many people died and how. IHME has also caught heat recently for the transparency of its COVID-19 models, although those efforts remain separate from the snakebite work.
Roberts acknowledges that the GBD study isn't perfect, but said in an e-mail that "our modelled estimates attempt to use high-quality data, correct possible biases in the data and create accurate estimates at scale."
No matter what estimates are used, says Roberts, the WHO's goal to halve snakebite deaths and disabilities by 2030 is "ambitious". "We're not on track to meet it," he adds, given that snakebite deaths in India have declined only slightly, if at all, over the past decade. (Jha confirmed this trend with a recent follow-up study3 in eLife.) The WHO did not respond to Nature's request for comment.
Kadam, whose organization works with scientists and policymakers to reduce the impact of snakebite in India, says the data show an "urgent need for a focused change at the policy level and access to basic health care", particularly in rural areas where many people live. "The government also needs to step up the availability of snakebite treatment in all states."