Hello Nature readers, would you like to get this Briefing in your inbox free every day? Sign up here
The European Union's flagship research programme, Horizon Europe, will receive €85 billion (US$100 billion) over 7 years, €4 billion more than previously proposed. But researchers say the final deal is underwhelming compared with the original €94.4-billion budget, which negotiations had scaled back to €81 billion. "A symbolic €4-billion top-up for Horizon Europe," says Kurt Deketelaere, secretary-general of the League of European Research Universities. "What a disappointment after a campaign of two years."
Shocking camera-trap photos of chimpanzees with terrible lesions on their faces led researchers to a striking finding: the wild animals had leprosy. Scientists have, for the first time, confirmed cases of the disease in chimps — in two separate populations, in Guinea-Bissau and Cote d'Ivoire. Genetic analysis of the strains show that they are unlikely to have come from humans and might indicate an unknown reservoir of the disease in the wild.
Reference: bioRxiv preprint
Features & opinion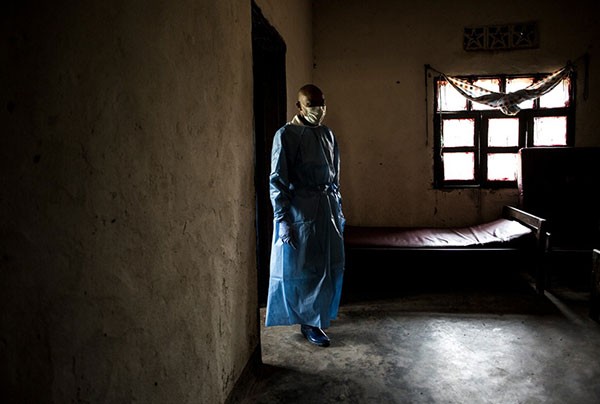 Nature reporter Amy Maxmen has won a AAAS Kavli Award for her exclusive in which she joined WHO director-general Tedros Adhanom Ghebreyesus and the teams of African health workers giving their all to stop Ebola in the eastern Democratic Republic of the Congo. Maxmen took to Twitter to explain how the outbreak foreshadowed the COVID crisis in the United States and what we can learn from it. "To gain trust, the wisest Ebola responders used *conversations*", writes Maxmen, noting the need for more adherence to public-health messages in her own Brooklyn neighbourhood. "Where is outreach, empathy & support in the US?"
Read more: Behind the front lines of the Ebola wars (Nature | 19 min read, from 2019)
After the success of several covalent cancer drugs, chemists are taking a fresh look at drug candidates that make covalent bonds with their biological targets. Covalent drugs have been around for a long time (aspirin is one) but chemists had thought they were too hard to control. Now scientists are using them to find footholds on proteins that were once considered undruggable.
Chemical & Engineering News | 16 min read
All eukaryotes have the genes for sexual reproduction. So what did attraction and sex look like for LECA, the last eukaryotic common ancestor, the honoured forebearer of you, me, plants and all nucleus-bearing organisms? "They invested substantial energy in being attractive" through pheromones, says zoologist Sarah Otto. "They're kind of waving to each other. It's courtship, in a way," says experimental evolutionary biologist Duncan Greig.