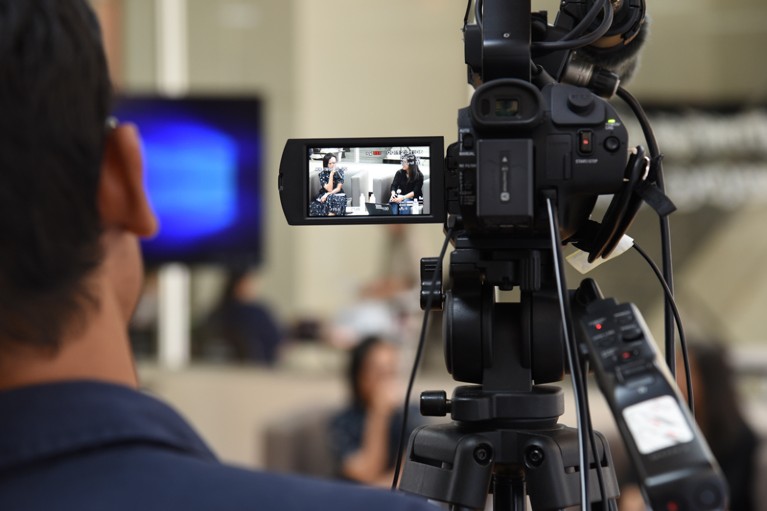 Hundreds of thousands of young researchers are at the mercy of European Union funding policy, but they are rarely involved in conversations about it. Only by engaging more fully with the budget process will junior researchers be able to bring their concerns to the table, as we have found in our governing and managing roles at advocacy group EuroScience (B.C.) and the Initiative for Science in Europe (M.M.).
The European Commission hosts an annual event to help shape research and innovation policy, called the European Research and Innovation Days. At this year's meeting, held virtually over three days in September, Mariya Gabriel, commissioner for innovation, research, culture, education and youth, urged attendees to work together to make the European Research Area (ERA) — a 'common market' for research across the EU — into a "lighthouse of excellence".
Although we acknowledge her good will, reaching this goal requires the buy-in and collaboration of researchers, research institutions and member states. Researchers put much energy and passion into improving European research, yet member states do not seem to care much.
Just when the coronavirus pandemic has shown us that a multi- and interdisciplinary approach is the only way to face systemic challenges, policymakers have slashed the European Commission budget for research. In 2021, the European Research Council (ERC) will get 14% less than it received in 2020. The programme of grants called the Marie Skłodowska-Curie Actions (MSCA) faces a budget cut of roughly 25%.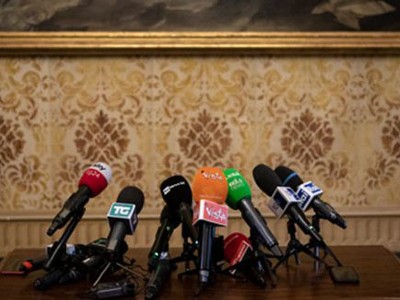 Collection: Science communication
Worse yet, in July, both the MSCA and the ERC were excluded from Next Generation EU, the programme to support EU efforts to recover from the pandemic. This seems particularly ironic, considering the roles of both the MSCA and the ERC in supporting the next generation of researchers, and the extraordinary levels of financial support from the recovery fund.
By contrast, researchers, particularly those in the early stages of their career, were left on their own. Some national funders — such as the German research council DFG, the Humboldt Foundation in Germany and the French and Spanish governments — offered extra funding with grant extensions, but the European Commission provided none. As a result, the careers of junior researchers are being hindered by the negligence and short-sightedness of policymakers. It is time for them to fight for their future — and for senior scientists to support them.
On 28 September, four days after the European Research and Innovation Days, the Initiative for Science in Europe, supported by Euroscience, hosted a press conference with the European Council of Doctoral Candidates and Junior Researchers, the Young Academy of Europe and the Marie Curie Alumni Association. The three organizations described how COVID-19 is affecting the professional outlook for early-career researchers and how prioritizing investment in research and innovation is essential to support recovery and the next generation of researchers. They called for EU member states to provide extra funding to the European Commission.
Budget complexity
The complexity of addressing these issues can be explained by looking at the process of commission budget negotiations.
In 2018, the commission proposed a budget for Horizon Europe, a research programme that will run between 2021 and 2027. In May this year, it proposed significant cuts.
In July and early September, EU member states made further cuts. On 29 September, in the only change to the budget since then, member states chose to increase the MSCA budget by €200 million (US$235 million). Our campaign might have had some effect, but the community generally considered the increase to be a symbolic gesture.
The European Parliament must still approve the final budget, and has some room to modify allocation. Horizon Europe is one of the 15 flagship EU programmes identified as top priorities by members of the European Parliament (MEPs) in late September. Nevertheless, there is a lot of pressure to agree on a budget quickly, so that the commission can plan its work from 1 January 2021.
Campaign to influence policymaking
So far, most junior researchers have not taken the initiative to fight for their future. This is due partly to the complexity of the processes, but mostly to the fact that academics keep the discussion in their community: there is no historical tradition of 'getting political' or reaching out to other communities, such as business and industry.
This gap can be filled if researchers build up a movement to gain political weight. It is time for early-career researchers to look ahead and beyond the laboratory bench. Here are a few suggestions for taking the initiative and becoming more engaged.
Prepare your arguments. Acquire evidence to support your case by conducting studies. These can include surveys; the Marie Curie Alumni Association and the Young Academy of Europe have both run surveys on how the COVID-19 pandemic has affected junior researchers. An evidence base is useful for persuading policymakers of the validity of your arguments, and for making sure that your arguments are well thought out and stand up against scrutiny.
Communicate with and reach out to the media. Be active on social media. You might not influence policymakers directly at first, but you will find potential allies. Make sure to tag a mixture of both in your posts. In our campaign to boost commission funding, we often tagged Gabriel, along with the ERC, the MSCA, the advocacy group Friends of the ERC and the European Universities Association.
Foster conversation by organizing a webinar or conference session. For example, on 3 September, one of us (B.C.) ran a session at the 2020 EuroScience Open Forum virtual meeting on the impact of COVID-19 on the career development of researchers, and that led to media coverage.
Contact journalists — local, regional and national, online and print — to cover your story. General engagement is important for building a relationship between the public and researchers. You will need to convince policymakers that your arguments not only are correct but also have support from the general public. Media coverage is very helpful in bringing such issues to the attention of the public. Articles on how COVID-19 affects junior researchers have been published in regional, national and specialist media outlets, including Nature.
Conventional media often require a personal angle for their readership to empathize with your story. Many researchers in our network suffered from aspects of the COVID-19 pandemic and protested against cuts to the MSCA, and their stories could be used in coverage.
Get involved in the policy conversation. Find a political champion for your campaign. In this case, we approached several MEPs for support, including Lina Galvez Muñoz from Spain, who is vice-chair of the European Parliament's committee on industry, research and energy.
Take advantage of public consultations by policymakers to raise questions in a forthright but respectful way. For example, attendees asked many questions at the European Research and Innovation Days. Questions reached both Gabriel and Jean-Eric Paquet, the European Commission's director-general for research and innovation.
Remember that you are not alone. Form alliances with organizations representing early-career researchers. In this campaign, Eurodoc, the Young Academy of Europe and the Marie Curie Alumni Association all have a large membership including early- to mid-career researchers with aspirations of benefiting from MSCA or ERC, whose careers will be affected by COVID-19.
Work with organizations representing research institutions. Researchers working abroad can find it difficult to influence political decisions in their host countries, but institutions have channels for communicating with ministries for science, research or education. The president of the Association of Universities in the Netherlands has advocated a higher Horizon Europe budget to the Dutch parliament; the parliament later passed a motion in favour of it.
And form alliances with research funders. In our campaign, the ERC's independence from the European Commission allowed it to campaign much more effectively than could any of the programmes directly under the commission's oversight, such as the MSCA. And we were able to reach out to interim ERC president Jean-Pierre Bourguignon in a way that we could not have done with the head of any other EU-funded research programme. Bourguignon's involvement attracted the attention of many journalists covering European research funding.
Acquiring political weight is a long process that needs the participation of the research community throughout. Disengagement is the wrong strategy; only through active participation and interaction with all stakeholders can researchers show that their work matters. The debacle over the budget for Horizon Europe shows how little European policymakers think about research. We do not want this to happen again in the next framework programme. It is imperative that we unite and fight for what we consider crucial and essential.