Calls to change the research culture have grown louder in 2020, as COVID-19 lockdowns led to extended grant application and publication deadlines.
As the world emerges from the pandemic, will researchers adopt more respectful ways of communicating, collaborating and publishing?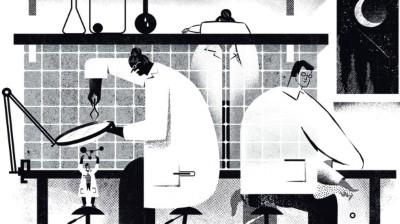 Career resources for postdoctoral researchers
Anne Marie Coriat, head of the UK and Europe research landscape at the funder Wellcome, tells Julie Gould about the organization's 2019 survey of more than 4,000 researchers. The results were published in January this year.
"We know that not everything is completely kind, constructive, and conducive to encouraging and enabling people to be at their best," Coriat says.
"We tend to count success as things that are easy to record. And so inadvertently, I think funders have contributed to hyper competition, to the status of the cult hero of an individual being, the leader who gets all the accolades."
But what else is needed, beyond a kinder research culture? In June, Jessica Malisch, a physiologist at St Mary's College of Maryland, co-authored an opinion article1 for the Proceedings of the National Academy of Sciences calling for new solutions to ensure gender equity in the wake of COVID-19. "We can't rely on kindness and good intentions to correct the systemic inequity in academia," she says.
Katie Wheat, head of engagement and policy at the researcher development non-profit Vitae, says that researchers who feel that their manager or their principal investigator (PI) is supportive and available for them during the pandemic have better indicators of well-being than do those who are not getting that support.
"A PI might also be in a relatively precarious situation, reliant on grant income for their own salary, and for their team's salary," Wheat says.
"You can be in a scenario where the individualistic markers of success put everybody in a competitive situation against everybody else, rather than a more collaborative and collegial situation where, where one person's success is everybody's success."
Coriat adds that "we put people in management positions. We do not necessarily treat it as a skill that needs to be developed."
"We don't value it, we don't recognize it, we don't reward it. I think that's one of the issues when we're thinking about how we support people to develop in their careers," she says.