The problems facing postdocs who are more than ready for life as an independent researcher are well documented. A lack of faculty positions forces many to spend years moving from one temporary contract to another, often internationally.
But moving abroad can rob many countries of talented researchers, particularly if they leave for good, says Melody Mentz-Coetzee, a senior researcher at the University of Pretoria's centre for the advancement of scholarship in South Africa.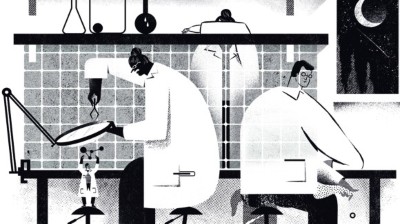 Career resources for postdoctoral researchers
Her country faces exactly this problem — a situation she dates back to the late 1970s and early 1990s. "At this point, we started to see a lot of talented researchers being trained abroad, and many of those never returned home: the so-called brain drain in Africa," Mentz-Coetzee tells Gould.
"Many institutions face a severe shortage of highly qualified staff, many of whom are older, close to retirement. So you do have this kind of a 'missing middle'."
Mentz-Coetzee describes an initiative across ten Carnegie-funded postdoc fellowship programmes on the African continent to help tackle the problem.
Shambhavi Naik, a former postdoc who turned to journalism and is now a research fellow at the Takshashila Institution's technology and policy programme in Bengaluru, explores why talented graduate students who opted to develop their careers in India, rather than move abroad, are overlooked for faculty positions. Their motivation to stay at home is a wake-up call for science in India, she argues.
And Shirley Tilghman, emeritus professor of molecular biology and public affairs at Princeton University in New Jersey, says the problem is a cultural one, and could be addressed by the development of staff-scientist roles to oversee technological change in the scientific enterprise.
"It's about changing the mindset of each individual principal investigator, who kind of wants to circle the wagons and say, 'Don't mess with my stuff'. And that's the culture we have to change," she says.