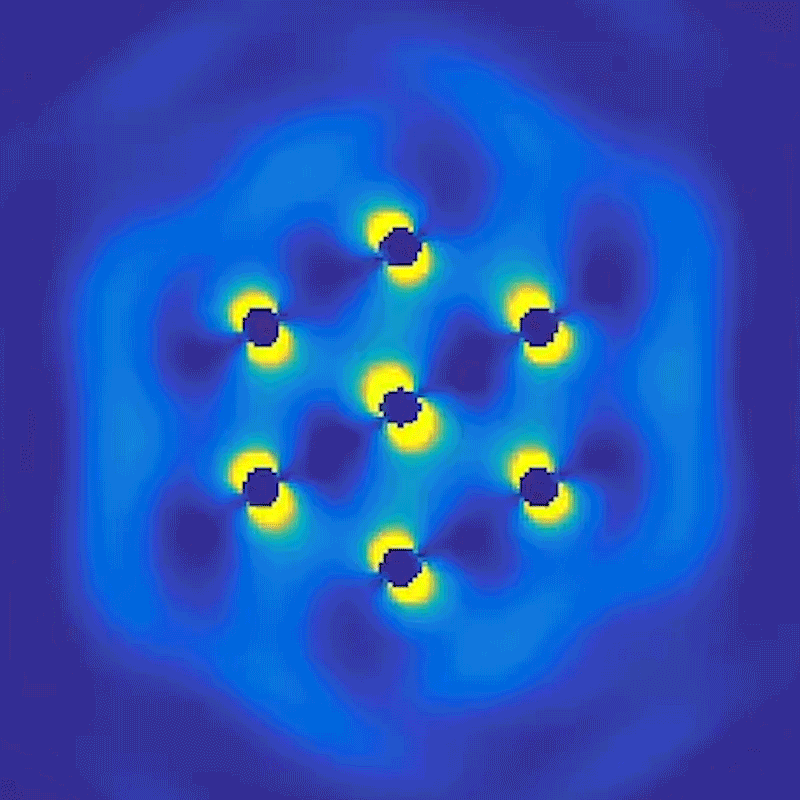 Optics and photonics
A nanomachine makes light work
When added to water, many nanometre-scale particles do little more than dance around. But when they are forced together by laser light, the tiny particles can organize themselves into orderly structures known as optical matter. Norbert Scherer at the University of Chicago in Illinois and his colleagues have put such matter to work.
The researchers used a type of polarized laser beam to create an array of seven nanoparticles, with one positioned in the centre and the others forming a hexagon around it. Light scattered by the particles caused the entire seven-particle collection to rotate as if it were one rigid body.
The scattered light also imparted angular momentum to another nearby 'probe' particle. And although the array rotated in a clockwise direction, the probe orbited around it anticlockwise. The researchers liken this behaviour to that of a planetary gear system, in which a gear is paired with and moves around a rotating central gear. The team's assemblage transforms light into energy that can be used to move the 'gears'.
The authors say that the approach represents a new way of doing work at the nanoscale.