I am fortunate to be starting a three-year, charity-funded fellowship in neuroimmunology at the University of Oxford, UK. My first postdoctoral position was in Denmark and was for only a year. From there, I moved to Oxford to an 18-month contract and took over from a colleague who had left prematurely.
Since 2017, my supervisor has extended my contract, sometimes by as little as six months, using small, incremental pots of funding as and when we could find them. I was lucky to be funded at all. Statistics show that this kind of patchwork career path might not necessarily help when it comes to building a long-term future in academia. I was lucky to get my fellowship, but others won't be as lucky as I've been.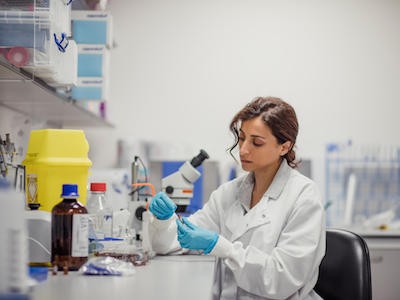 Careers toolkit: An early career researcher's guide to the working world of science, from Nature Careers.
I can't help but feel that for early-career academics like me, some skills — beyond the acquisition of money — are currently not being acknowledged or supported, such as the ability to juggle teaching, grant applications, writing papers and the work of actually doing research. This is not to mention the activities that are now required for many grants, such as public engagement and outreach, or indeed those that are not even acknowledged but are assumed to be part of the job description, such as reviewing papers and grants and organizing conferences. These requirements are all there to judge one thing: our capacity to succeed in academia.
Despite the inclusion of more requirements to win a grant, I still feel that the way in which success in academia is measured does not work. For instance, a poll of 317 early-career researchers found that those seeking a faculty position who were first authors of a paper in Cell, Nature or Science received offers on 11% of their applications. For people who had no papers in those journals, the success rate per application was 2%. So to land a faculty position, I probably need a publication in one of those 'big three' academic journals. But is that achievable for a researcher in a small laboratory on a short-term contract with other academic commitments? The shift in the amount of data 'required' for one of these papers — with panels per figure (graphs, images and so on) up by about 70% between 1993 and 2013, a trend that I suspect has continued — makes it all the more difficult. In addition to this, time to publication is on the rise: the average length of review at Nature, for example, is now around 150 days, compared with 85 in 2000.
Here's a hypothetical example: imagine a scientist who was in the 'made the tea' middle position on a few publications in big-three journals. The 'biggest' paper is in a journal with an impact factor of more than 35, but a year earlier, that scientist had a paper published in a journal with an impact factor of just below 7. The big paper has been cited fewer than 40 times, and the smaller one has been cited more than 100 times. So which is more successful? And when early-career researchers like me are being assessed for funding or a more senior position, why does having a publication in one of these big-three journals matter so much more than all the other papers on our CVs?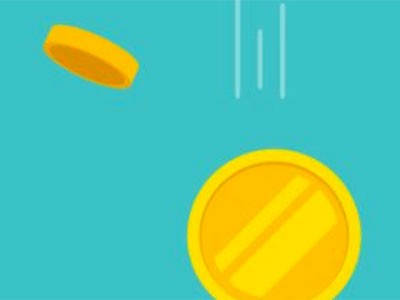 Careers collection: Funding science
My modest publication record has been almost entirely based on pilot money. A single £5,000 (US$6,300) grant had to cover everything: both science and publication costs. I maintained this publication record by collaborating and innovating; by building a network and being creative with my experiments; and by being strategic with my thinking and narrowing my research questions. These financial and temporal restrictions are difficult to convey on a CV and don't show up in a paint-by-numbers approach: most potential employers will see the relatively modest funding I've received, not how efficiently I've spent it. Collaborative networks built from scratch don't show up. Nor does the begging, borrowing, stealing and pulling in favours that I did to get the work done. And, even if you're given an interview for a position or a fellowship, how do you convey to the panel what you've achieved without bluntly saying, "Look what I did with £5k. Imagine what I could do if you gave me £500k."
It feels a little like the same issue that many people face when looking for their first job: if every job requires at least a year's experience, how do you get the experience in the first place? If I had large million-pound grants, I could afford postdocs to generate the volume of work now required for papers in the big-three journals and for applications. If I had large million-pound grants, I could afford to outsource expensive experiments, rather than doing them in a held-together-by-tape-and-prayers kind of way. I would have enough staff to physically do my science, which would give me the time to network, to engage with the public, to teach and to write applications. If I had large million-pound grants, it would be so much easier for me to get large million-pound grants. It seems that the only way to be successful in science is to already have been successful: to me, it's still not clear how we judge that success.
Over the recent pandemic-related freeze of lab work, during which access to labs has been limited and conferences have become virtual, I have bizarrely become slightly more hopeful. Researchers banned from their wet-lab spaces have had the time to think and take stock of their progress. I have had more meetings with potential collaborators than before, been more enthusiastic about the potential for my research than before and hold more hope that, by working together, we might be able to achieve something great.
I want to do good science, work hard and do something good for the world. I hope academia gives me the time I need to achieve what it's asking me for — but to do that, does it need to reconsider what it considers to be successful?