In a bid to boost the reach and reuse of scientific results, a group of scholarly publishers has pledged to make abstracts of research papers free to read in a cross-disciplinary repository.
Most abstracts are already available on journal websites or on scholarly databases such as PubMed, even if the papers themselves are behind paywalls. But this patchwork limits the reach and visibility of global research, says Ludo Waltman, deputy director of the Centre for Science and Technology Studies at Leiden University in the Netherlands, and coordinator of the initiative for open abstracts, called I4OA.
Publishers involved in I4OA have agreed to submit their article summaries to Crossref, an agency that registers scholarly papers' unique digital object identifiers (DOIs). Crossref will make the abstracts available in a common format. So far, 52 publishers have signed up to the initiative, including the American Association for the Advancement of Science and the US National Academy of Sciences.
Through Crossref, which is now used by most academic publications, research abstracts across disciplines will become machine-readable and easily searchable, says Waltman.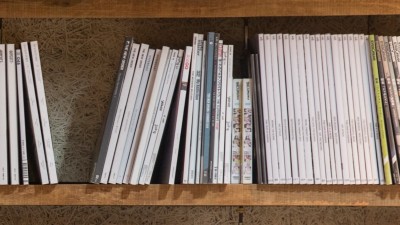 Open-access Plan S to allow publishing in any journal
That access particularly benefits researchers in developing countries who do not have the means to subscribe to costly journals, says Justine Nzweundji, a plant biologist at the Institute of Medical Research and Studies on Medicinal Plants in Yaoundé, Cameroon, and a member of an open-science group at the Global Academy of Young Scientists.
The initiative, launched on 24 September, aims to emulate I4OC, an initiative established three years ago to make metadata and bibliographical references openly available through Crossref. Since its launch, 2,000 publishers have signed up to I4OC. And as of July 2020, 60% of the 51.1 million articles with references deposited with Crossref have open references.
The publishers that have signed up to I4OA so far represent only a fraction — about 11% — of all journal articles submitted to Crossref in 2018–20. Waltman hopes that more publishers will sign up in the coming weeks. But some large publishers, including Springer Nature and Elsevier, are hesitant.
"We hope to learn more from the initiative as it progresses," says a spokesperson for Springer Nature, which shares only abstracts of open-access articles with Crossref. (Nature's news team is editorially independent from its publisher.)
Some scientists are also unconvinced by the idea. "Isn't this a bit like sending a mail-order catalogue to people who cannot afford any of the items on sale?" says Martin Dominik, an astronomer at the University of St Andrews, UK.
Focusing too much on open abstracts could also detract from larger issues, such as the need for more widespread open publishing, says Natasha Gownaris, an ecology researcher at the University of Washington in Seattle, who chairs the open-science group at the Global Academy of Young Scientists. "Although this is a minimum first step, it will do little to make global science more equitable," she says.