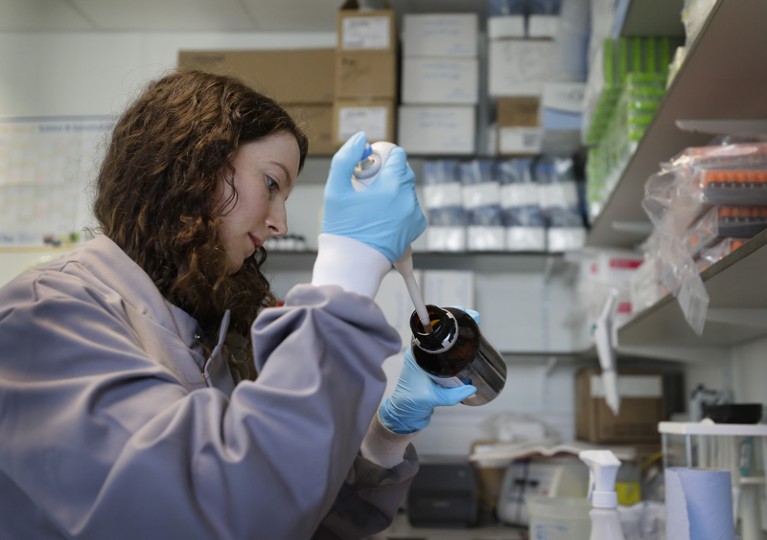 As economies around the world spiral into recession, the prospect of filling multimillion-pound holes in UK research and development budgets is politically and financially daunting. With the end of the Brexit transition period just over three months away, it is impossible to develop separate UK equivalents to European Union and European Commission science and knowledge-exchange programmes.
The COVID-19 crisis has brought into sharp focus the importance of UK involvement in these programmes and the need for international collaborators to have access to UK facilities. Of the first 40 EU-funded COVID‑19 projects (totalling €50 million; US$59 million), UK scientists have been partners in projects worth a total of €18 million, in collaborations spanning more than a dozen countries (see go.nature.com/3ijbttk). During the two most recently completed iterations of the EU research-funding programme, between 2002 and 2013, the EU was the third-largest funder of UK-led research into infectious diseases (M. G. Head et al. EBioMedicine 3, 180–190; 2016). The European Commission has also committed a €14-billion boost to funding for pandemic recovery in the Horizon Europe and EU4Health budgets.
Generations of UK and EU students and academics have worked together through schemes such as the €80-billion Horizon 2020 framework, the Erasmus+ mobility programme, the Euratom nuclear treaty and the Marie Skłodowska-Curie Actions research fellowships. These have helped to create a knowledge base for the urgent research into virology and immunology that is now taking place across the continent and beyond.
We and others have been warning since 2016 that anything less than continued UK association with these programmes will be catastrophic for both UK and European research. As we weather the worst public-health crisis in living memory, now is the time for the United Kingdom to be leading and enhancing scientific collaborations with our European partners, not leaving them.