Building a meditation routine for a more productive, creative and happier scientific life
As a Spanish ecologist working abroad, I faced struggles that are familiar to many: the imposter syndrome that kicked in during my first postdoctoral programme at Wageningen University in the Netherlands; the uncertain future and self-doubt I felt after my funding to continue with my next postdoctoral position was rejected; and the stress of trying to conduct experiments, write papers, supervise students and bring up two small children, while not having slept a full night in years.
Mindfulness meditation has helped me during the last 15 years to stay happy during difficult moments. Mindfulness is about being fully present and focused on whatever we do. We achieve it through meditation, a technique that trains the mind to be present, and to be aware of our thoughts without judgement.
Other scientists have found mindful activities helpful, from practising yoga when being in lockdown during an Antarctic expedition, to managing imposter syndrome with meditation. Studies show that practising meditation can have a positive impact on mental health: it decreases stress, anxiety and insomnia. It has been found to boost productivity by enhancing focus and creativity. It is my favourite tool to 'train' my mind so I can stay focused on one single activity for longer. Now, I run mindfulness-and-writing courses for researchers.
I meditate a little every day, fitting it in around other responsibilities. But building a consistent and long-lasting meditation routine hasn't been easy. This is what has helped me:
Start small
Taking a single minute out of a day is enough to get started. Focusing on our breath is the most powerful tool we have in meditation. Close your eyes and inhale deeply, letting your lower abdomen expand. Pay attention to the air going into your nostrils all the way to your lungs, and then out of your body. Repeat six times, as slowly as you can. This simple breathing exercise is a nice way to 'try out' meditation, and takes only a moment.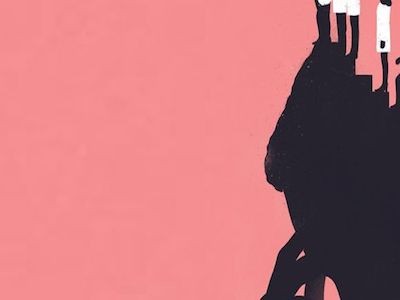 Collection: Science careers and mental health
Useful apps
When I want to meditate for longer than five minutes, I listen to a voice that tells me what to do. This is known as 'guided meditation', and there are a lot of options online. My favourite is the free app Insight Timer, which has an excellent course to learn to meditate in seven days. Headspace and Calm are paid apps with excellent reviews.
Timing
I usually meditate in the morning before starting my day, or in bed when I have trouble sleeping. But I also do short meditations as 'mindful breaks' throughout my working day (instead of scrolling on my phone).
If you only have a couple of minutes, you can do this breathing exercise at your desk. Close your eyes, and in four stages of five seconds each, inhale, hold your breath, exhale, hold your breath and repeat (it's known as box or square breathing because of the four stages).
Practising with different purposes
If I need some motivation, I search in my meditation app for guided meditations on topics such as 'confidence', to stave off impostor syndrome, or 'fear' — to help me to come out of my comfort zone.
Sometimes, I try something else: I set a five-minute timer and repeat short affirmations in my head, matching the words with my breath. For example, "I am" in the inhale, "good enough" in the exhale. Or — my favourite to start writing — "I focus" in the inhale, "and write" in the exhale. These positive phrases, combined with the calm I find from focusing on something so simple, are often enough to build my concentration and motivation.
There are plenty of styles, voices, lengths and meditation topics to choose from, and it might take some time to find out what will work for you. Be gentle with yourself, and experiment (for example, 'moving' meditations, such as mindful walks, can be easier for some people). I hope you'll implement some of these strategies to build a meditation routine that can help you to be more productive, creative and happier.
doi: https://doi.org/10.1038/d41586-020-02537-5
This is an article from the Nature Careers Community, a place for Nature readers to share their professional experiences and advice. Guest posts are encouraged.