Pandemic on campus: tell us how your institution is coping
Amid the coronavirus pandemic, colleges and universities are deciding how to bring researchers and students back for the term. Institutions are taking a wide range of approaches, from telling students to attend online classes from home to bringing everyone back and testing them for COVID-19.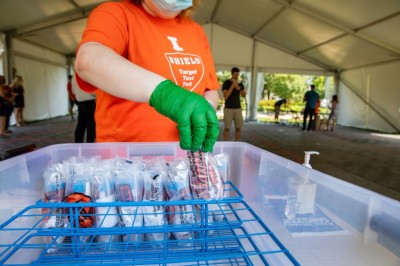 Millions of students are returning to US universities in a vast unplanned pandemic experiment
Already, some universities in the United States have opened to students and faculty members, only to see a surge of coronavirus cases on campus that forced them to quickly scrap plans to hold in-person classes.
We'd like to know what it's like for those going back to their institutions — virtually or in person — during these unprecedented times.
Not comfortable using the form below? Contact us using secure lines of communication instead.
doi: https://doi.org/10.1038/d41586-020-02452-9