The coronavirus pandemic is damaging the mental health, career outlook and research programmes of graduate students in Canada, finds a survey by a student association based at the University of Toronto.
Just over three-quarters of the 1,431 respondents report that the pandemic has 'notably' impeded their ability to conduct research. More than one-quarter are considering a leave of absence from their programme, and 72% are experiencing worsening mental health as a result of the pandemic.
The survey, conducted by the Toronto Science Policy Network (TSPN), polled PhD and master's students at 45 Canadian institutions between 22 April and 31 May. Forty per cent of respondents are studying life sciences and 24% physical sciences; social sciences and humanities accounted for 21% and 15%, respectively.
The authors asked respondents to report their experiences during the pandemic and to recall how they felt and behaved beforehand. The results underscore students' increasing precarity: temporary closures of institutions and research spaces have forced them to put their studies on hold, which in turn has caused delays in completing their degrees, authors say. Students have had to abandon research, coursework and other academic responsibilities. Many "remain trapped in a limbo, facing an uncertain future", the authors write.
Bleak situation
Co-author Farah Qaiser, president of the TSPN who in July completed her master's programme in molecular genetics at the University of Toronto, says that she and her colleagues wanted to learn about the experiences of students across the nation. "We knew that graduate students were getting frustrated with the uncertainty of the pandemic and that there was a lack of clarity and many inconsistencies between departments and institutions," she says. "The report does present a very bleak situation for grad students across Canada."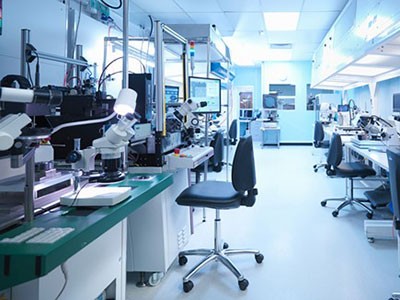 Collection: Coronavirus and scientific careers
Of respondents in a research programme, 44% think that the pandemic will affect their ability to complete their degree. Financial hardship is a key concern for some; 26% of all respondents are considering a long leave of absence, mainly because of financial challenges or the need to help their families financially. A little over one-third of respondents report being very concerned about their income now, compared with 9% before the pandemic. And one-quarter are now very concerned about paying their rent, compared with 9% previously.
Half of survey respondents report receiving no or unclear communications from their department or supervisor about working remotely. And 41% are dissatisfied with updates from their institution, department, or supervisors about financial support and funding.
The Canadian project mirrors the results of an April survey of PhD students in Australia, in which 45% of respondents said that they expected their studies to be disrupted in the next six months.
Evelyn Asiedu, a PhD candidate at the University of Alberta in Edmonton, is among those experiencing disruptions. She finished compiling her thesis on analytical environmental toxicology in July. Since then, she's been waiting for a committee to assemble so that she can defend the work. "It's frustrating, having spent all this time to write this thesis," she says, "and then you're just waiting for something that's not within your control."
Uncertainty over timelines is amplified for international students, who comprised 12% of Canada's graduate students in 2016–17, the most recent academic year for which data are available. Seventeen per cent of survey respondents were from outside Canada, and 54% of them report being worried that pandemic-related delays mean they won't finish their degrees before their study permits — which they need in addition to a visa — expire. Some federal financial assistance for students is available only to citizens and permanent residents.
Deteriorating mental health
Mental health is a major issue among survey respondents, 72% of whom report a decline in their mental well-being since the pandemic started. Almost two-fifths say that they are dissatisfied with support from their institution around mental health. In free comments, many respondents reported experiencing anxiety and panic attacks, depression, uncertainty, a reduction in motivation or focus, or feeling overwhelmed.
Many are also worried about their professional prospects. Half report that the pandemic has affected their participation in internships, practicums (applied in-field learning) or seminars, which are important for career development. "A lot of professional development opportunities have been cancelled, postponed or moved online," says Qaiser. "So graduate students don't have a chance to build those professional networks that are really key to landing a job."
Qaiser has been offered an academic position in genomics research, and hopes that it will still be available in September. But, she notes, it's tentative and could be affected by hiring freezes.
Some Canadian graduate students are considering leaving academia, according to career advisers. "We've seen a lot of PhD candidates who, now that they've returned to the lab in these new contexts, are no longer finding the grind of academia or the solitary life of benchwork to be as interesting as it may have been prior" to the pandemic, say Susan Molnar and Erin Corber, career advisers at McGill University in Montreal.
Qaiser calls for universities and the government to help graduate students to complete their programmes. "It doesn't look good, but I'm positive that graduate students will adapt and find a way," she says. "But support is going to be necessary from both institutions and various levels of government to make that happen."