US scientists are concerned that their government's crackdown on foreign interference at universities is driving away scientists of Chinese descent. Their exodus would be a loss for US innovation, according to extensive interviews Nature carried out with scientists and research leaders.
"There are certainly people leaving," says Steven Chu, a Nobel-prizewinning physicist at Stanford University in California, who was secretary of energy under former US president Barack Obama.
The research community has been increasingly feeling the effects of political tensions between the United States and China. US politicians — including President Donald Trump — have accused the Chinese government of using students and researchers to illicitly acquire US knowledge and intellectual property, allegations that the Chinese government has repeatedly denied. Since 2018, US government agencies have unveiled increasingly strict visa restrictions for Chinese nationals, and controls on what research can be shared with China.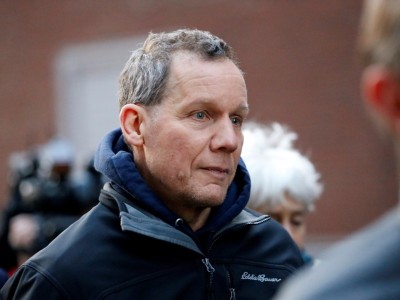 Scientists in China say US government crackdown is harming collaborations
US researchers with ties to China who are funded by the National Institutes of Health (NIH) or National Science Foundation (NSF) have also been investigated for potentially violating funding rules. The NIH said in June that it had investigated 189 researchers who might have violated grant or institutional rules on research integrity. Of these researchers, 93% had ties to China and 82% were of Asian extraction. And in the past two months, four researchers from China working in the United States have been charged with visa fraud for allegedly failing to declare links to China's military, marking a new chapter in US-China science relations.
The latest arrests are another example of the US government cracking down on Chinese scholars, part of a pattern of actions that have created a fearful atmosphere and made researchers think about leaving, says Jessica Chen, an immigration lawyer in Houston, Texas, who has been contacted by researchers for immigration issues. People cannot focus on their work when they are concerned that they might be investigated or accused of spying, says Chen. "This creates a truly oppressive environment in which to try to perform research."
Many stories
Several scientists who spoke to Nature say they know of researchers with Chinese backgrounds who have left the US because they felt nervous or unsafe. Alice Huang, a biologist at the California Institute of Technology in Pasadena and vice-president of the 80-20 Educational Foundation, an advocacy group for Asian American equality, says she knows of about four researchers of Chinese descent who were US citizens and have left the country in the past two years. Some left because they felt they were being targeted by the US Federal Bureau of Investigation (FBI) or NIH, or feared being investigated by them. But she thinks the numbers of researchers leaving the US are far greater than the cases she's heard about. "We are damaging our own scientific enterprise," says Huang.
Chu knows of a Chinese national who earned a PhD in the United States but has accepted a faculty position in China because of a perceived unfriendly environment in the US. And he says he's heard from researchers who feel unwelcome, or who worry about losing out on jobs or competitive funding because of their country of origin. "I'm trying to convince these people not to go back [to China]," he says. "If it wasn't for immigrant scientists, we would be a second-tier STEM country." Although Chu notes that some researchers are leaving for good opportunities in China.
Researchers of Chinese descent in the US are also increasingly seeking legal advice because they're concerned they'll be investigated by the government or their institution, says Frank Wu, president of Queen's College in New York, who helps researchers find suitable lawyers to represent them. He says that in the past two years, he's gone from receiving no calls from researchers seeking lawyers to receiving dozens of calls. "They're worried their lives will be ruined for no good reason," he says.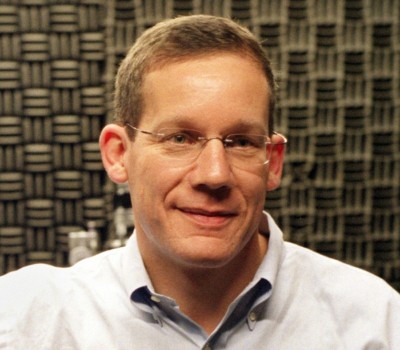 Harvard chemistry chief's arrest over China links shocks researchers
It's difficult to measure whether a significant number of ethnic Chinese scientists have been leaving the United States in response to the government crackdown. That kind of data isn't routinely collected, says Brad Farnsworth, vice president for global engagement at the American Council on Education in Washington DC.
But Farnsworth says ethnic Chinese researchers in the US have become even more worried about being under scrutiny or investigated since Charles Lieber, a chemist at Harvard University in Cambridge, Massachusetts, was arrested in January for allegedly making false statements about his ties to China. "The level of anxiety has definitely gone up," Farnsworth says.
Concerns about racial profiling
Some scientists and US lawmakers have raised concerns that the government crackdown is verging on racial profiling, the practice of targeting people because of their racial or ethnic background.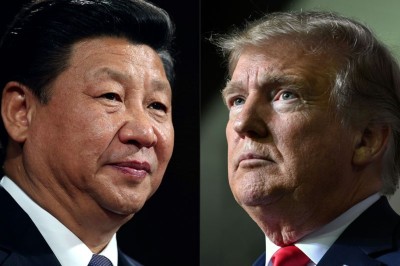 US investigations of Chinese scientists expand focus to military ties
The concerns sparked a formal investigation by Congress's House of Representatives. In February, representatives Jamie Raskin and Judy Chu, both Democrats, sent letters to the FBI and NIH requesting information on practices that they thought to be suggestive of racial profiling, such as reportedly encouraging universities to scrutinize Chinese Americans or researchers with connections to China. The letter to the FBI also mentions a 2018 study that found that 52% of individuals charged by the US Department of Justice with economic espionage since 2009 have been of Chinese heritage1. But those people were more than twice as likely to be acquitted or have charges against them dropped compared with non-Asian defendants.
Raskin told Nature by e-mail that he has received responses from the agencies, and had a briefing with the NIH. "While I get the serious national security implications of Chinese government espionage, none of that justifies dragnet-style ethnic profiling of U.S. citizens who are Chinese -American," he says. "What distinguishes us from authoritarian governments is our Bill of Rights and commitment to the civil liberties and equal rights of all citizens."
Agency responses
The agencies have denied that racial profiling is happening. An FBI spokesperson told Nature in a statement that it does not conduct investigations based solely on race, ethnicity or national origin into unlawful activity or threats to national security. "It would not be appropriate for the FBI to ask any university, company, or other entity to profile individuals based on their ethnicity," they wrote. The FBI also stated that it does not comment on engagements with Congress.
When asked to comment on the House investigation and the letter from Raskin and Chu, an NIH spokesperson also told Nature that it does not comment on ongoing investigations.
The spokesperson noted that most researchers are honest contributors to the advancement of scientific knowledge. But over the past few years, the agency has been made aware of subversive efforts by foreign entities to target US scientists to intentionally violate the terms and conditions of grant awards for personal gain. When the agency identifies threats, it notifies grant institutions and asks them to investigate, which they sometimes do with the assistance of the FBI, they said.
The Department of Justice does not target researchers for prosecution based on their ethnicity, says Adam Hickey, a deputy assistant attorney general of its national security division.
However, Hickey agrees that a large proportion of people prosecuted under the department's 'China Initiative', a programme to counter intellectual-property theft or economic espionage involving China, among other things, have been people of Chinese heritage. The initiative has led to several prosecutions of academics — mostly involving tax evasion, grant fraud or making false statements about overseas affiliations.