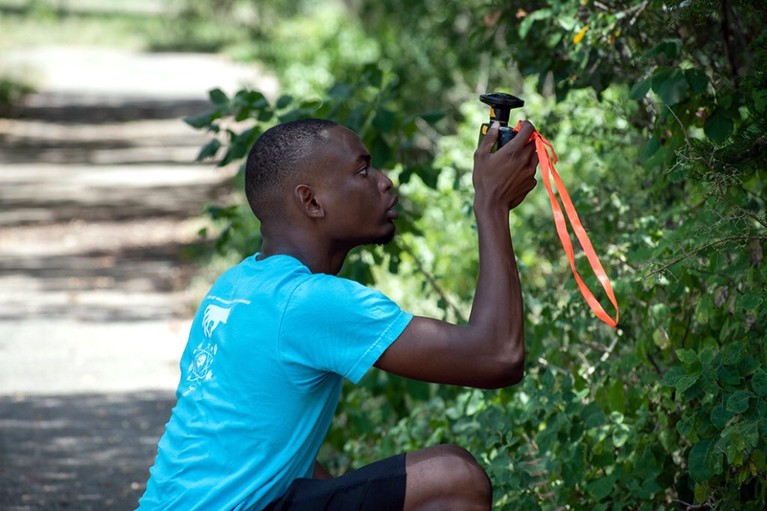 Josh Anadu had been at the receiving end of uncomfortable stares before. As a Black environmental-science undergraduate, he had become "pretty used to" being regarded with suspicion while collecting field data in the predominantly white areas surrounding his institution, Oklahoma State University in Stillwater. But he never expected to come face-to-face with white supremacists.
One day in June, while mapping subterranean soil composition during a summer internship in Springfield, Missouri, Anadu and another Black scientist found themselves blocked into the parking area of a local business by a crane. As they waited for the machine to move, they noticed the hostile stares of other men in the area — one of whom was driving a truck decorated with white-power symbols. Unable to leave, they radioed for back-up. "Just get yourself out of there," Anadu recalls his supervisor saying. After the event, the company Anadu was interning for held several safety meetings to discuss how to handle such incidents in the future. And when he gets back to university later this year, Anadu hopes to spark similar conversations in his department — before any other students find themselves in a similar situation.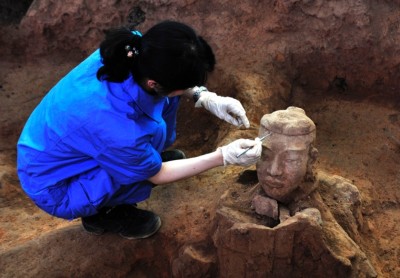 Many women scientists sexually harassed during fieldwork
Anadu isn't the first scientist to be caught in a racially charged situation during fieldwork. But he and others have begun speaking out since late May, when George Floyd, an unarmed Black man, was killed by police officers in Minneapolis, Minnesota. On the same day that Floyd died, Black science writer Christian Cooper was birdwatching in New York City's Central Park when a white woman called the police on him.
Anadu and other researchers in fieldwork-intensive disciplines including ecology, geology and palaeontology are asking their supervisors and universities to think critically about how to make such work safer for everyone. Many researchers in positions of power have probably never had to confront the ways in which identity — such as race, sexual orientation or religion — can lead to danger in the field. These conversations are long overdue, say those who are speaking out. And they think that changes will help field-intensive scientific disciplines to retain researchers from marginalized groups.
"Until we actually think about that, we're going to deal with losing very talented scholars because the field is not a welcoming space," says Robin Nelson, a biological anthropologist at Santa Clara University in California.
Guidelines for safety
Many universities and professional societies have already implemented policies to help protect scientists from sexual harassment in the field. But few have considered other aspects of identity. "I don't think it's ignored," says Amelia-Juliette Demery, a comparative evolutionary biologist at Cornell University in Ithaca, New York. "It's just not even considered."
In June, Demery and Monique Pipkin, an ecologist also at Cornell, began writing a set of guidelines to protect researchers from identity-based harassment during fieldwork. Both are Black graduate students who have had their share of uncomfortable experiences while collecting data in the field and were dissatisfied with the lack of guidance from their department, institution and professional societies.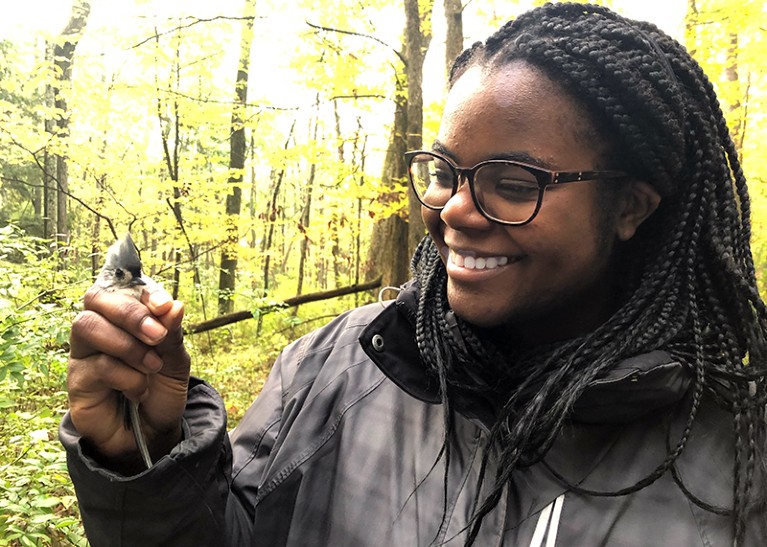 They hope their guidelines, posted before peer review on the preprint server Preprints.org on 2 August1, will help students, principal investigators and universities to establish a safer, more inviting research environment for all scientists. The guidelines suggest that before initiating fieldwork, researchers should conduct a comprehensive risk assessment that takes into account the identities of the researchers, local laws and customs and the historical context of the field site. Once in the field, best practices include working with another researcher wherever possible, and scheduling regular check-ins with supervisors.
Demery and Pipkin developed the guidelines with the support and contributions of their advisers and other Cornell faculty members. They have already been approached by individuals at several other institutions and societies about how to best implement their advice.
This interest hints that identity-based harassment is common in fieldwork, although there has been little research on its extent. In 2014, Nelson and her co-workers published the results of a survey2 that focused on gender-based harassment and assault; 70% of women who responded had experienced harassment in the field. But the team was unable to collect meaningful statistics on the harassment of Black researchers or those from sexual and gender minorities (LGBT+) or other under-represented groups, because the number of respondents in any of those groups was too small.
To Nelson, that highlights the need for a more inclusive environment in field science. A 2018 study3 of geoscience PhDs awarded in the United States found that little progress has been made in increasing racial diversity over the past 40 years. An average of 86% of the degrees went to white scientists over that period; in 2016, 85% of them did so.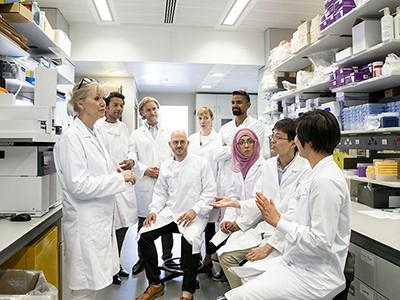 Why diversity helps to produce stronger research
Deja Perkins, an ecologist at North Carolina State University in Raleigh, agrees that universities need better guidelines for fieldwork. Field preparation is "often geared towards rural environments — how to protect yourself from nature", she says. "They don't really cover urban field safety — what to do if you're getting harassed by the public."
And the advice that is often offered to researchers working in towns and cities — to call the police if they feel unsafe — isn't practical for everybody, Perkins says. "I've never called the police; I don't feel comfortable calling the police," she says. "Safety definitely looks different depending on who you are."
As a Black woman, Perkins says, "I kind of get shit from both sides." As a woman, she's been cat-called, and because she's Black, she's been stared at warily by residents of wealthy neighbourhoods she's worked in. To minimize these risks, she prepares herself for a day in the field by wearing university-branded clothing, carrying literature describing the project and letting residents know in advance when she'll be conducting research in their area.
Course collision
Some students have had to confront potentially unsafe fieldwork courses at their universities when their identities weren't taken into consideration. At Imperial College London, the master's degree programme in petroleum geoscience used to include a compulsory field course in Oman — one of the more than 70 countries around the world where same-sex relations are criminalized. No guidance or alternatives were provided to LGBT+ scientists who might have been endangered by the trip. This didn't sit right with Chris Jackson, a geoscientist at Imperial.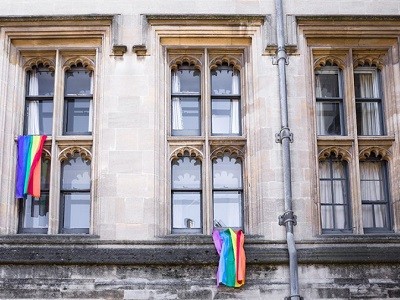 Discrimination drives LGBT+ scientists to think about quitting
He was met with resistance when he first brought his concerns to the department, in late November 2019. But the department eventually agreed to allow students to opt out if they had any safety concerns — whether identity-related or not — ahead of the trip in February. The programme also pledged to prepare explicit guidance for assessing risks to LGBT+ scientists, and to develop an alternative learning experience for those who opted out.
But that solution wasn't good enough, Jackson says, so he, along with others in the department and elsewhere at the university, kept pushing. In late June, the department responded to the efforts by replacing the trip with a classroom experience using data from Oman, along with a machine-learning course to address skills used in the modern energy industry. A spokesperson for Imperial says that the university is committed to creating an environment where all students "feel safe, included, and able to be themselves".
It's not enough to consider the hazards that field scientists think of as "classically risky", Jackson says. "We need to take a slightly more full-spectrum view for all the population demographics."
For Jackson, having these conversations in advance will help to make science more accessible to everyone. "If we can keep lowering the barrier for entry," he says, science will become more inclusive. "That's surely got to be one of our main mission statements."