Years of slow improvement in diversity and inclusion in science could come undone because of the COVID-19 crisis. In a June letter to Nature Ecology and Evolution1, 19 researchers from around the world warned that job losses during the pandemic might pose "disproportionate existential threats" to researchers from under-represented groups, including women, people from minority ethnic backgrounds and those who are financially disadvantaged.
Co-author Raísa Vieira, an ecologist at the Federal University of Goiás in Goiânia, Brazil, says that the pandemic and related political upheavals are already eroding hard-won diversity gains in her home country. "It's really sad to see what's happening here," she says. "It's like we're going back 30 years." As the scientific director of Brazil's National Association of Graduate Students, she is especially concerned about junior scientists at home and elsewhere. Although the pandemic affects everyone, she and others fear that the pain won't be evenly distributed. She says it will take a concerted effort by institutions, funders and scientific journals to help ensure that people from under-represented groups can remain in science during the pandemic and beyond.
The pandemic threatens to make UK universities less diverse, says Christopher Jackson, a geologist at Imperial College London. As one of a very few Black Earth-science faculty members in the entire Northern Hemisphere, he's familiar with the plight of under-represented researchers. He worries that as institutions try to cope with the virus and its consequences, diversity in hiring and promotion will become a low priority. "They'll say this isn't the time for progressive measures," he predicts. "They won't have the appetite for it. Certain racial and ethnic groups will be the hardest hit."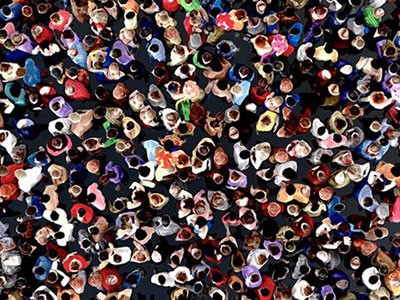 Collection: Achieving diversity in research
Sarah Sharples, pro-vice-chancellor for equality, diversity and inclusion and people at the University of Nottingham, UK, agrees that the pandemic's effects will be disproportionate, but says that her university will continue to promote diversity. "This year, we have trained all of our staff involved in recruitment to ensure a focus on fairness and inclusion in interview panels," she says. "We are currently in the process of setting targets for diversity in recruitment of staff and students."
Minority-ethnic scientists in the United States are also having trouble hanging on, says Iris Wagstaff, a director-at-large of the National Organization for the Professional Advancement of Black Chemists and Chemical Engineers, based in Annapolis, Maryland. There are no firm statistics on the financial impacts for different communities, Wagstaff says, but she is very concerned about what she's hearing from her organization's members. "Across the board, our students, postdocs and early-career researchers of colour who study science, technology, engineering or maths (STEM) are losing funding, and their job searches are interrupted," she says.
Wagstaff notes that students of all ethnicities are struggling with jobs and funding, but that Black students are especially likely to face serious health concerns for themselves or their families. Data from the US Centers for Disease Control and Prevention show that Black Americans and those of Latin American descent are three times as likely as white Americans to be infected with the coronavirus. "We've been dealing with issues of inequity in health disparities and access to quality education for decades, and the pandemic is bringing them all to light," Wagstaff says.
In Brazil, PhD students from minority ethnic groups are more likely than white students to be financially disadvantaged, and Vieira says they are under intense strain as they try to keep up with their research and studies. A survey of 3,345 academics in Brazil, published2 on the preprint server bioRxiv, documented particular professional struggles for Black mothers. Whereas 77% of white men with no children reported being able to submit manuscripts as planned during the pandemic, only 47% of white or Black women with children were able to do the same. Only 68% of Black women with children were able to meet deadlines, compared with 79% of white mothers and 83% of white men with no children. "White academic mothers and Black female academics, regardless of motherhood, are the groups taking the strongest hit," the authors said.
Vieira knows many academics who support entire families on scholarships meant for one person. "They can't quit, but the quality of their work is threatened," she says. "It's hard to be an early-career scientist when you don't have the proper conditions to conduct your research or the time to develop it."
Gender matters
The pandemic has also exposed and exacerbated gender disparities in academia, says Bea Maas, an ecologist at the University of Vienna and a co-author of the letter to Nature Ecology and Evolution. She observes that women often take on an inequitable number of non-research tasks both at home and at work. At the university level, they are especially likely to spend many hours on mentorship and service roles that are key to science but that won't necessarily advance their careers. The results of a 2014 survey3 of more than 6,800 tenured and tenure-track researchers in the United States found that women reported undertaking 0.6 more service hours per week than men.
The demands on their time have only intensified during the pandemic. "Most of the males in my department can continue writing publications during the lockdown, while female peers are completely loaded with online teaching and communal tasks," Maas says. She has been trying to work on papers during the pandemic, but has found that none of her female colleagues has the time to collaborate with her. She adds that she is able to do this work only by doing huge amounts of overtime — a feat made possible by the support of her husband. Many scientists do not have this type of support.
An analysis of preprints submitted to the servers arXiv and bioRxiv suggests that female productivity was affected during the early months of the pandemic. For example, in March and April 2020, the physical-sciences repository arXiv received 6.4% more submissions with male first authors than in the same period the previous year — but only 2.7% more submissions with female first authors. And research on the pandemic itself might be widening the gender gap. An analysis4 of 1,445 papers on COVID-19 found that just one in three authors were women.
Female researchers in Australia are struggling, says Misha Schubert, chief executive of Science & Technology Australia, an advocacy organization based in Canberra. A government-commissioned report produced by the Australian Academy of Science's Rapid Research Information Forum, which promotes information sharing and multidisciplinary research expertise around COVID-19, found that 6.3% of women (and 4.8% of men) in the STEM workforce lost their jobs between mid-March and mid-April this year. Schubert adds that, in Australian academia, women are 1.5 times as likely as men to work on short-term contracts or in otherwise tenuous positions. "Those are the jobs that are most at risk," she says. "If there isn't a major focus on equity, there could be major setbacks for gender diversity and diversity more broadly."
International exodus
The pandemic has already robbed many laboratories of international researchers and the diverse skills and viewpoints that they bring. One of Jackson's postdocs had to go back to his home nation of Brazil to help care for his elderly parents during the pandemic. "It impacted his ability to finish his contract, and it impacted his ability to take a job that he had lined up in Spain. It did a lot of damage," says Jackson.
Maas has seen such impacts at first hand. "I know many ecologists from all kinds of backgrounds and societal groups who had to interrupt their work elsewhere to return home," she says. "Many had to decide between their family in one country and their students and projects in another country." The international students who stay at their institutions often "feel stuck in a very difficult situation mentally and financially", she says.
Many are under enormous strain. In a March survey of 22,000 international students and trainees in Europe, conducted by the Erasmus Student Network, nearly 40% reported "significant problems" with travel, accommodation, health care and other basic needs in the wake of the pandemic.
Universities in the United States and Australia are bracing for sharp declines in numbers of international research students. In Australia, travel restrictions threaten to reduce the ranks of foreign students, who in 2018 accounted for more than one-third of all PhD students. A May report from Australia's chief scientist, Alan Finkel, projected that more than 9,000 students will not resume their research in 2020. "International students have been an incredibly important part of our university system and research system," Schubert says.
Holding fast
Around the world, diversity advocates are taking action to preserve gains and protect researchers at the margins. Brazilian education nearly took a direct blow in mid-June, when the outgoing minister of education revoked a 2016 ordinance that mandated specific quotas for Black and Indigenous people and people with disabilities in Brazilian doctoral and master's programmes. After a public outcry, the quotas were quickly reinstated.
In the wake of the pandemic, institutions elsewhere should consider adopting diversity quotas, Maas says. "Increasing diversity, equity and inclusion should be mandatory for institutions," she says. "There should be concrete numbers and targets that institutions have to set for themselves. It was already urgent, but it's more urgent in this moment."
In Australia, universities are making a commitment to protect gender diversity. Science in Australia Gender Equity, a initiative of the Australian Academy of Science and the Australian Academy of Technology and Engineering, is collecting signatures from STEM employers across the country pledging, among other goals, to "formally monitor and report on gender equity impacts (including intersectional factors)" of the pandemic and to preserve progress. As of 7 July, 14 universities had signed the statement.
In the coming years, hiring committees and departments should pay special attention to the hardships faced by people from under-represented groups during the pandemic, Jackson says. "It requires some humanity on the part of the hiring committees," he says. "By considering the disproportionately negative effects of COVID on certain groups, we can assess people with a bit more context."
Things might seem dire now, but Wagstaff thinks that increasing awareness of diversity issues in industry, academia and society at large could help marginalized researchers to return to their place in science. "We've brought attention to the movement," she says. "There's an opportunity."