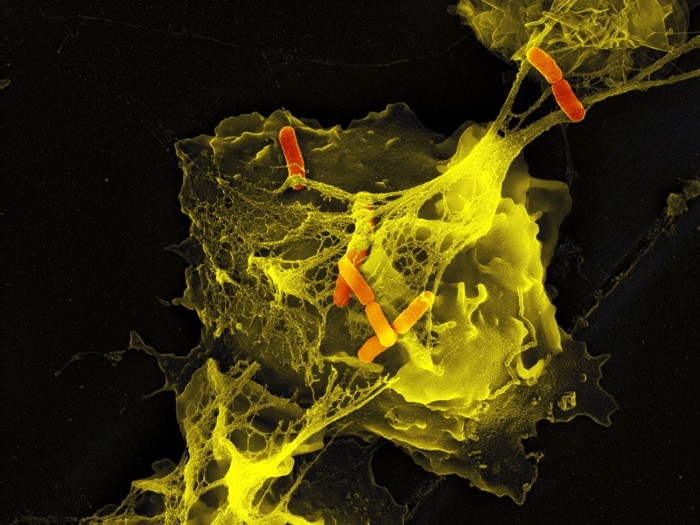 Microbiome
Gut microbes and stress team up to make a painful disease worse
Stress can make people more prone to conditions such as heart disease. Now, researchers have found that gut bacteria could contribute to the detrimental health consequences of mental stress.
Paul Frenette at the Albert Einstein College of Medicine in New York City and his colleagues analysed the effect of stress on mice that exhibit features of sickle-cell disease. This condition causes the body to produce stiff, sickle-shaped red blood cells that can block small blood vessels, causing tissue damage and pain. The researchers found that stress worsened blood flow — but not in specially bred mice that lack normal gut flora.
Further experiments showed that stress-induced hormones made the animals' gut lining more permeable, allowing gut bacteria to penetrate the tissues beneath it. There, a certain type of these bacteria triggered the production of molecules that led to the proliferation of neutrophils, immune cells involved in inflammation. Treating mice with antibiotics prevented this inflammatory response.
The findings suggest that reducing the levels of specific gut bacteria could help to ease the symptoms of sickle-cell disease and other cardiovascular diseases, the researchers say.