Hello Nature readers, would you like to get this Briefing in your inbox free every day? Sign up here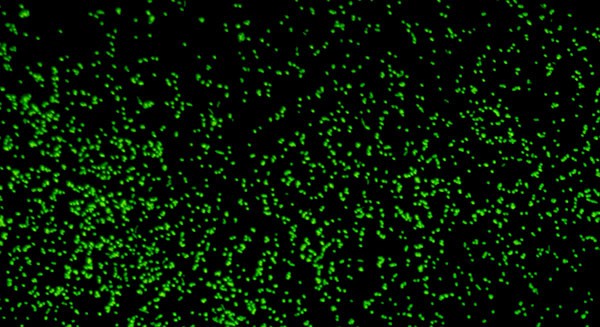 Scientists have managed to wake up microbes that have been buried deep beneath the sea floor — apparently in a dormant state — since dinosaurs walked on Earth. The bacteria were discovered in 100-million-year-old clay samples drilled from beneath the South Pacific. When incubated and given nutrients, the microbes began to feed and multiply. "Low food and energy seem not to set the ultimate limit for life on Earth," says marine microbiologist Bo Barker Jørgensen.
Reference: Nature Communications paper
The world's biggest nuclear-fusion project, ITER, has entered its five-year assembly phase in Saint Paul-lez-Durance, southern France. When completed, the multibillion-euro facility will aim to show that fusing hydrogen nuclei to make helium — the same process that heats up the Sun and powers hydrogen bombs — is a viable way to produce electricity. Although there are still many technical hurdles to overcome, "it's a hugely exciting phase of the project to be in," says Ian Chapman, chief executive of the UK Atomic Energy Authority. "Most of us came to fusion to change the world — to make a massive difference to how we provide clean energy to future generations. We all know that we need ITER to succeed."
Features & opinion
When NASA's New Horizons spacecraft zipped past Pluto in 2015, it was able to capture close-ups of only one side — the hemisphere that the Sun illuminated at the time. Now that scientists have scrutinized those 'near-side' images, they are beginning to analyse the dwarf planet's 'dark side', which the spacecraft photographed days before it shot past. Hundreds of images are providing a new view of this active world — one that offers crucial insight into how it formed, whether there's an ocean hiding beneath its icy crust and the complex ways that compounds freeze out of the atmosphere and sculpt its surface. "I expected Pluto to be a scientific wonderland, but it did not have to be so beautiful," says planetary scientist Leslie Young.
Image of the week