On 12 March, the day after the World Health Organization (WHO) announced that COVID-19 had become a pandemic, doctors and people with rheumatic diseases, such as rheumatoid arthritis and lupus, shared their concerns on Twitter. Many participants in that discussion were worried about the impact the coronavirus might have — both directly if people caught it, and indirectly through lockdowns and resulting lifestyle changes. Rheumatology patients all face similar risks: they have a compromised or an overactive immune system that attacks their joints, muscles, bones and organs, with damaging effects on their health.
As a 'patient partner', I work with doctors to advance science by contributing my personal experience of a disease. I'm also a PhD student in health-research methodology at McMaster University in Hamilton, Canada. These twin roles meant I was immediately keen to involve the rheumatology-patient community in coronavirus research.
The conversation on Twitter spawned the COVID-19 Global Rheumatology Alliance (C-19 GRA), and I became a patient-engagement lead on its steering committee. The committee is composed of academic and community rheumatologists and two patient partners.
The C19-GRA works to collect, analyse and disseminate information about COVID-19 and rheumatology to patients, physicians and other groups, to improve the care of people with rheumatic diseases. One of the first fruits of the alliance was a paper1 that reported on factors associated with hospitalization for COVID-19 in 600 people with rheumatic disease. The input of physicians around the world who shared information about their patients increased the power of the study and its potential impacts.
The alliance has more than 400 members and more than 80 patient partners, with 330 international organizations listed as official supporters. Our website has received 189,000 views from users in 163 countries.
Patient engagement
Four days after declaring the pandemic, the WHO released a plan recommending key strategies for engaging with the patient community. In those guidelines, the WHO makes it clear that patients provide an important perspective on the health-care system because they can assess the quality of care and the barriers to access. Patients are also able to identify areas for improvement that might not be obvious to physicians.
My steering-committee colleagues and I engaged with patients, guided by those WHO recommendations, by setting up a survey and by forming teams of patients with experience in the fields of research, communication and collaboration to consult with for ongoing projects. Myself and the patient-registry lead (Jonathan Hausmann at Boston Children's Hospital in Massachusetts) are co-leading the alliance's Patient Experience Survey.
The unique perspective patients have on effective medical treatment is our survey's strongest asset. It was designed to help participants communicate how COVID-19 is affecting them, whether they are infected themselves or not. With over 11,000 responses in one month, it is the largest international survey of people with rheumatic diseases so far during the COVID-19 pandemic.
Patients themselves were involved in creating the survey, by providing input on relevant research questions, study design, and by contributing to various manuscripts that tail the programme and its results. They also helped to recruit patient partners to the C19-GRA by word of mouth. Patients were able to input comments and suggestions directly using the document-sharing platform Google Docs. The survey was then sent to physicians, patients and patient groups for further review and translated into nine languages. It was deliberately designed so that participants could contribute anonymously.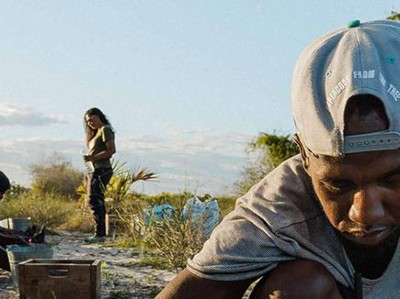 Collection: Co-production of research
A novel aspect of this initiative was that patients led the survey's dissemination, using a comprehensive and coordinated communications plan. To ensure that the survey went to the right people, they organized a social-media kit to be sent to patient organizations and international societies. Recruitment through patient organizations that are supporters of the alliance increased the survey's reach to more than 90 countries, and ensured that it included people with a range of rheumatic diseases.
As a result of this effort, I was able to publish my first paper as first author2, a study that outlines how we created and disseminated the Patient Experience Survey. Patients who took part in this work have been involved in eight publications, with many more to come.
In a crisis such as the COVID-19 pandemic, it is reassuring to see at first hand the efforts of leaders in the medical field to involve patients in important research into a virus that affects us all. Patients were part of a dedicated team within the C19-GRA using the hashtag #hcqbrigade to highlight that early studies of hydroxychloroquine were not reliable enough to support its use to treat COVID-193. Patients and doctors cautioned that media excitement around hydroxychloroquine, which is used to treat diseases such as lupus and rheumatoid arthritis, might lead to a shortage of the -medicine for those who needed it most4. Results from the Patient Experience Survey will help to determine whether they did experience a shortage as a result of the COVID-19 pandemic.
With many of us still confined to our homes and needing to maintain physical distancing to keep ourselves and others safe, the medical community has been presented with an exceptional opportunity to innovate in the ways in which care is provided, and in how to conduct research during a pandemic.