Overcoming my writing guilt: writing in lockdown
In March, mid-lockdown, I needed to write the introduction to my PhD thesis. I went at it with all guns blazing. I downloaded Mendeley, a reference-management program, to arrange my papers in a more aesthetically pleasing way, and the note-taking app Evernote to consolidate summaries of these papers, and I captured key formatting features of studies that I wanted to incorporate into my dissertation.
Next, I read a load of articles about productivity, and learnt about the importance of creating the right space for writing. I dusted my room, tidied my desk, lit a scented candle, placed succulents on the windowsill and started to read the relevant sections of my predecessor's dissertation. My supervisor, Ursula Fearon, wrote in an e-mail that most of my introduction had already been written by the previous PhD student. All I had to do was include updated data and references, and there was "no need to reinvent the wheel".
I sat down. It took me about eight hours to write two paragraphs. I was surprised: I had felt enthusiastic about the assignment. I wrote it off as 'teething troubles' and decided that tomorrow would be better.
On day two, I followed my usual morning routine. I opened the previous dissertation as a reference point, and focused on sections outlined to me by my supervisor. I scoured Google Scholar for more-recent data — which lasted about 20 minutes before distraction took hold. My search had diverted to completely unrelated results before I confessed to the laboratory manager. She reassured me by saying that a pandemic was happening, and usual workflows had been disrupted. I wrote just over one paragraph in six hours.
This paralysis continued for three more weeks, until it was my turn to present research at our virtual lab meeting. Thankfully, most of my presentation had been created in December, when I was originally due to show my work to the lab for the first time, but this had been postponed owing to schedule clashes. The presentation gave me a small sense of accomplishment — the first such feeling in months.
Returning to the grind of thesis writing was not something that I looked forward to. I procrastinated by cooking elaborate lunches and dinners: homemade prawn ravioli followed matcha mille crêpe, in between gardening and reading outdoors. What was it about this pandemic that made me so sluggish? I live with my family. I am in regular contact with friends. I walk our family dog most days, while zigzagging away from others to maintain social distancing. But my static thesis made me feel that I was not up to scratch, and induced feelings of guilt. Rather than motivating me, this guilt pushed me further and further away from my desk.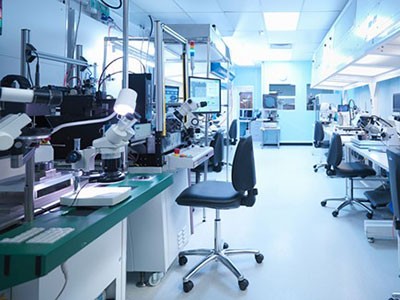 Collection: Coronavirus and scientific careers
About six weeks into the COVID-19 shutdown, my supervisor asked to see the first ten chapters of the thesis in four days' time. I e-mailed back a panicked "Sounds good!", imagining attaching blank pages to an e-mail — and suddenly felt motivated and able to sit at my desk again. Scanning between articles, synopsizing their results and trying to accurately depict how relevant those findings were to my own work was energizing: I managed to get something done, but was still far less productive than I would normally be.
I think only two and a half of those four days were fruitful. Even with an exact deadline, I couldn't maintain momentum. I retreated to my back garden, where I lounged around and pushed the idea of writing as far away as possible. In the end, I spread what was truthfully worth about only three poor, rushed chapters into ten.
I used to think that I was a very adaptable person who could thrive in almost any environment, but now I'm not so sure. Our lab conducts weekly Zoom meetings and has an active WhatsApp group, but it's an open secret that our discussions aren't the same as in pre-lockdown life. Without those programs, I would be even more lost — but what I crave is real-time face-to-face chatting with fellow doctoral students who face similar challenges and with postdoc colleagues who have helped me with my experiments and given me sound advice, and my supervisor's calm words of wisdom and support.
Ursula came back — after, for me, a few weeks of dread — with her comments about my draft which, surprisingly, were generally positive. The only downfalls were that it had too few images and that there was too much focus on certain sections. If I'd known that, having put in a fraction of the effort required, I would receive such feedback, I could have knocked it out of the park all along.
I probably will not have face-to-face interaction for a while, so I've tried to be as virtually connected as possible. Since sending my first draft, I have signed up for our online writing cafe for postgrads. Using the Pomodoro technique, write our dissertations during three 25-minute sessions. I cannot see the other students, but knowing that they are present and writing alongside me gives me a certain sense of comfort.
This pandemic made me realize how lucky I am to have lab-mates. It's through the lab that I was able to work happily. Now that that environment has been put on hold, I need to readjust my stance to working from home. When this is over, I cannot wait to have some cold beers with my colleagues. Preferably, while it's warm and sunny.
doi: https://doi.org/10.1038/d41586-020-02219-2
This is an article from the Nature Careers Community, a place for Nature readers to share their professional experiences and advice. Guest posts are encouraged.