When I became an associate professor at a relatively unknown university in China last year, I knew the odds were against me in the networking game. I felt I would be invited to fewer conferences and have less appeal as a networking prospect at those I did attend.
So I resorted to alternative networking strategies, and through these have taken part in at least 5 projects with collaborators in Zimbabwe, South Africa, Pakistan and China, conducted guest lectures at 3 Chinese universities and published around 12 research papers with my collaborators. Here are the four strategies I used. They might come in handy as conferences around the world are cancelled this year because of the coronavirus pandemic.
Join or create a WeChat or WhatsApp group for former lab-mates
I study the impact of micropollutants on marine animals, and when I came to China from Zimbabwe, where I grew up, I was added to a WeChat group comprising more than 50 former lab-mates at the University of California, Riverside, where I completed my PhD programme. WeChat isn't a formal networking platform such as ResearchGate or LinkedIn, which was an advantage when I was talking to people I already knew: it's a simple, easy way to stay in touch and collaborate. Most of the group members were Chinese, and the majority shared content in the Chinese language, but fortunately WeChat has a built-in translation function.
We shared job opportunities and answered each other's questions on various subjects. The group helped me to adjust to life in China. For example, my research group regularly went for dinner together with the group leader, which, as an introvert, I avoided most of the time. A former lab-mate told me the importance of sharing a meal in Chinese culture. Through these dinners, I ended up having a solid cross-disciplinary collaboration with members of the group who worked on marine mammalian ecotoxicology.
I often got assistance with Chinese translations, which helped me to communicate with my university colleagues and with couriers when I buy stuff online. Over the past three years, some group members have written recommendation letters for my research grants, and others hosted me as a guest speaker at their respective universities. My former lab-mates know my strengths and what I can bring to their research better than anyone else does. Four of my publications came from collaborating with members of this WeChat group.
Join a professional social network and be active
Being active on ResearchGate and LinkedIn has helped me to make productive new connections. On ResearchGate, I get in touch with researchers by commenting on their work, and sometimes letting them know I am interested in collaborating with them.
In January, I was preparing a review paper and felt one section needed input from someone with specialized knowledge on the topic. I reached out to a young researcher in Brazil who had the necessary expertise and asked him to be my co-author. In my experience, LinkedIn and ResearchGate have been great at connecting me with early-career researchers, and scientists from the global south (regions outside Europe and North America). This is perhaps because these researchers, like me, have less institutional support to attend international conferences. So LinkedIn and ResearchGate could be more significant platforms for networking and sharing their work.
By providing my research discipline, areas of expertise and publication list, ResearchGate makes it easier for people to see areas in which I can help. On several occasions, researchers have reached out to me with specific projects that they want assistance with. For example, in 2018, a researcher from Zimbabwe asked me to contribute to a review he was writing. Since then, we have co-written three papers, guest edited a special issue of a publication together and co-supervised a graduate student.
Join a mentorship and collaboration platform
In 2017, I joined AuthorAID, a platform that aims to connect researchers from low- and middle-income countries with mentors, collaborators and resources.
Last year, a researcher from China used the platform to ask me for guidance on preparing a manuscript, and suggested we collaborate on a project about energy generation from biowaste. The collaboration resulted in two publications and an invitation to be a guest speaker at the North China Electric Power University in Beijing. Together, these pushed my career forward significantly.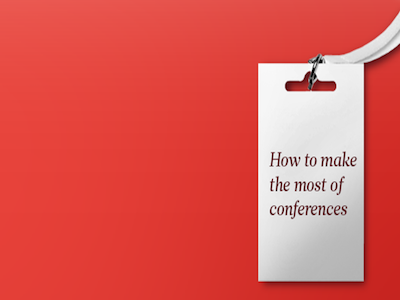 Collection: Conferences
AuthorAID provides online courses and toolkits to prepare grant proposals and draft research papers. After my National Natural Science Foundation of China grant application was rejected in 2019, I did the AuthorAID workshop on resources for writing grant proposals, and applied what I learnt to three grant applications this year. I was awarded one internal and one external grant, and I am awaiting the response to the third grant proposal.
Connect with diverse researchers on social networks
ResearchGate and LinkedIn help me to connect with other scientists and strengthen existing bonds with colleagues, but Twitter helps me to understand the importance of communicating and talking about science to non-experts. Through Twitter, I was invited to a YouTube interview with Carolyne Lunga, a career coach based in Eswatini, to talk about marine biology. Someone from the African Union saw the interview and invited me to provide support on environmental-science programmes that the union was involved with.
I follow accounts that mainly post about scientific research, policy and communication. In 2018, a professor I follow shared on Twitter a call for participants for an international collaboration on giving legislative advice to government organizations. I responded to the call, and was eventually named as a co-author on a published research paper. I learnt a lot about science policy while collaborating with more than 50 researchers from across the globe.
When talking to other dedicated scientists over messaging groups or social media, I've found the focus to be on sharing and shaping ideas for the progress of science, rather than networking for the sake of networking.
I feel that the four strategies I outlined above can help early-career researchers to make meaningful connections at a time when conferences are being cancelled across the globe.