Overcoming perfectionism during the pandemic
Perfectionism tends to be painted as a positive trait: "It drives me", "it helps me to maintain a high standard", "I wouldn't be here without it", are the most common arguments I hear in my work as a clinical psychologist specializing in the mental health of researchers. It tends to be paired with our greatest accomplishments; many of us consider it to be a pillar of our success.
But this narrative fails to acknowledge the costs that perfectionism imposes — costs in time, learning and mental clarity.
I have a perfectionist streak myself, but I felt that it had largely been kept in check over the past few years, along with the imposter syndrome — the sense of not belonging, of being a fraud despite your achievements — that plagued me throughout my time in academia.
But the perfectionist in me screamed as I tried to edit the video footage of my well-being workshops for researchers. Watching my impulsive hand-waving and facial gestures was painful. Putting my ideas out into the world to be judged was frightening.
Perfectionism slows us down. It makes tasks feel too hard. It drives 'just one more' literature search and the need to rewrite the same sentence over and over, despite diminishing returns. When the expectation is perfection, then procrastination is commonplace. You feel that you don't have the time to immerse yourself fully, so you don't start.
Perfectionism also makes us miss out on critical learning opportunities. Failing fast allows for useful iterations of an idea to happen early in the picture, and lets us learn from what works and what doesn't. Perfectionism inhibits that iterative process. The black-and-white lens of 'perfect or fail' means that even the most constructive feedback is seen as implying failure.
Perfectionism raises the bar, and our anxiety levels along with it. That tension in the back of your neck, that headache, that upset stomach is impacting on your clarity of thought, not underpinning your success.
In my case, the fear that my ideas, along with my unique mannerisms, were going to be out there for the whole world to judge had stopped me from moving my workshops online earlier, I realized. Coronavirus forced my hand.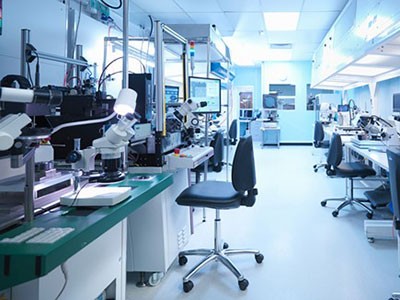 Collection: Coronavirus and scientific careers
With two small children at home, a full-time working partner and no escape from lockdown in sight, I did not have the cognitive capacity to handle the added layers of stress that my perfectionism was imposing on me. I had to find a way to get the job done, and be OK with the discomfort of it simply being 'good enough'.
What worked for me in the end? Recognizing perfectionism for what it was — anxiety, fear and self-doubt — and taking steps to address it.
Step 1: reduce the tension
Anxiety has a significant physiological component. Our fears or worries typically come with signature sensations; for me, it is tension in my neck and shoulders and a cold, clammy, sweaty feeling. Those sensations amplify the sense that there is something to worry about, or fear. Working to calm them through simple breathing techniques and actively relaxing the tension in my muscles helped me to slow the negative-feedback loop and gain control.
Step 2: be direct with yourself
See if you can address the need for perfection head-on. Why does the result have to be perfect? What is the worst-case scenario and what would that worst case mean for you and your career? What are the costs of just doing a 'good enough' job and, crucially, what are the benefits? When the weight of a task feels overwhelming, posing such questions can help you arrive at the source of the underlying fear and help you to be more objective.
Step 3: step back
Check in with your values. Ask why you are doing the task in the first place, and who you seek to help by doing it. When we strive for perfection, we tend to focus on how our work might expose our failings, rather than on how our data, research paper or online workshop might benefit someone else or contribute to the wider discussion. Shift the spotlight off yourself and on to those you seek to reach. The world doesn't need that paragraph to be perfectly formulated, or an ideally framed image: it needs your generous contribution.
My own videos, complete with hand-waving, face-pulling, verbal eccentricities and all, are now live for the academic communities I serve. They may not be perfect, but they are a meaningful contribution — and surely that's what's most important.
doi: https://doi.org/10.1038/d41586-020-02133-7
This is an article from the Nature Careers Community, a place for Nature readers to share their professional experiences and advice. Guest posts are encouraged.