Hello Nature readers, would you like to get this Briefing in your inbox free every day? Sign up here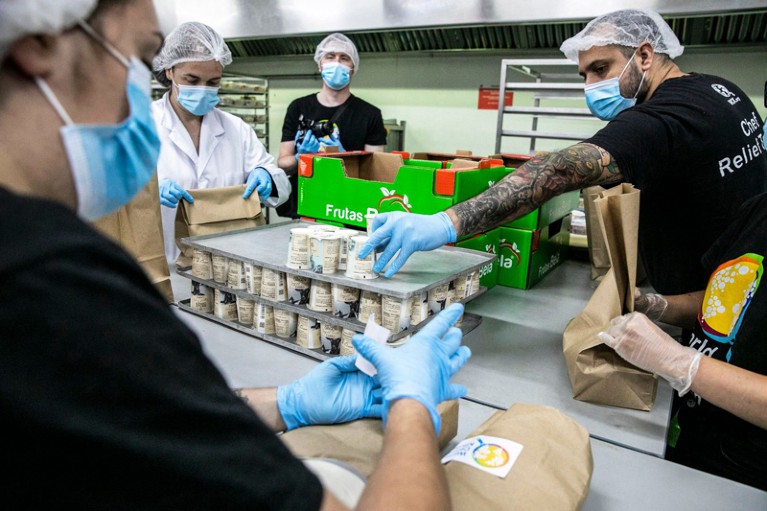 Last month, Spain launched a website offering monthly payments of up to €1,015 (US$1,145) to its citizens to spend however they choose. Economists welcomed it as the largest test yet of an idea called universal basic income (UBI). The government estimates that the scheme will cost at least €3 billion per year. Evidence from smaller trials of UBI indicates that the benefits could include better health and higher school attendance. But the scheme is not truly universal — it's only for 850,000 of the nation's poorest families. Critics worry that the income limit will create a disincentive to earn more that would act as a 'poverty trap' and tarnish the natural experiment.
A survey of PhD students in Australia suggests that many are facing dire financial situations in the wake of the pandemic. Of the 1,020 students at the University of Sydney who responded to the survey, three-quarters anticipate financial hardship, and 45% expect to be forced to suspend or withdraw from their studies in the next six months owing to lack of funds. Almost one-fifth of the respondents said they can't afford necessities such as medicines and utilities bills, or expect to face those financial struggles within six months.
Reference: Research Square preprint
Wild bison will soon be roaming in the United Kingdom for the first time in 6,000 years. One male and three female European bison (Bison bonasus) will be released in a forest in Kent and allowed to breed naturally to slowly repopulate the land. Conservationists hope that the bison will act as keystone species, remaking the forest with their activity to encourage broader biological abundance.
Features & opinion
A new book by planetary scientist Sarah Stewart Johnson is a vivid history of humanity's efforts to understand the red planet, writes reviewer Alexandra Witze. Through a mix of personal memoir and scientific primer, she illuminates the history of astronomers and explorers who have been fascinated by this neighbouring world, known to the ancients as a ruddy dot shining in the night sky.
The United Arab Emirates (UAE) plans to launch its Mars-orbiter mission sometime during a three-week window starting on 15 July. The Nature Podcast team spoke to the mission leaders about how they reached the cusp of launch, in cooperation with international scientists, in less than six years. The mission is "not only a declaration of the UAE arriving to Mars", says Sarah Al Amiri, the science lead for the project and the country's minister for advanced sciences. It is "a mission that has global impact and has global outcomes".
Nature Podcast | 25 min listen
Subscribe to the Nature Podcast on iTunes, Google Podcasts or Spotify.
Image of the week