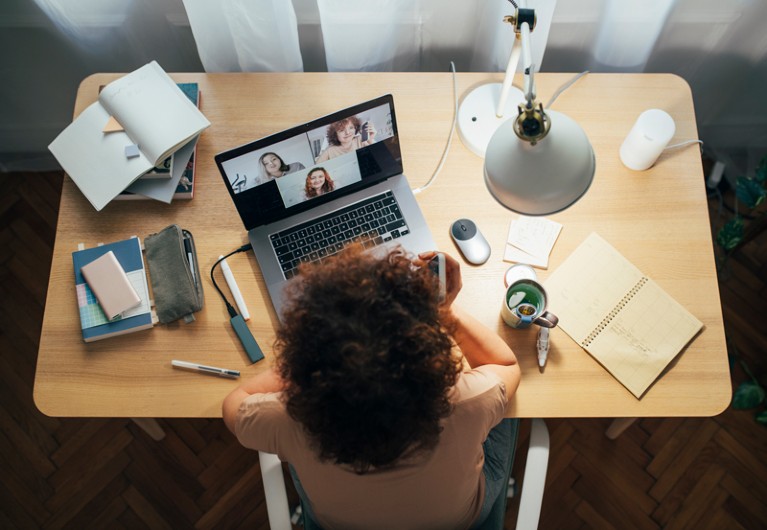 Sarah McAnulty, a science communicator based in Philadelphia, Pennsylvania, started Skype a Scientist in 2017 to connect researchers with individuals, classrooms, families and public groups such as scout troops or library groups across the world.
Since it launched, Skype a Scientist has held sessions with more than 27,000 classrooms in 73 countries. As scientists have left their laboratories because of the coronavirus pandemic, and schools have shut worldwide, participation in McAnulty's science-communication programme has tripled. She describes how her non-profit organization has changed over the past few months.
What is Skype a Scientist?
We connect scientists with any group of adults or kids interested in speaking with a scientist about general categories, such as marine biology, or specific topics, for example sharks.
Scientists and groups that want to participate fill out online forms through our website specifying their interests, time zones and availability. Groups can find a scientist they'd like to speak with using our scientist search tool. We have an algorithm, developed by bioinformatician David Jenkins, that matches scientists with groups every week. Now, we use that alogirthm to match scientists with those groups, organized by teachers, scout-troop leaders, librarians and parents that are at home because of COVID-19 lockdowns.
During Skype sessions, we recommend that scientists give a brief introduction about who they are, what they do and why they like their field. The sessions then open for questions.
We also do live, public sessions with an American Sign Language interpreter that anybody can tune into. These feature scientists who are doing especially cool stuff in the public interest, such as space travel and artificial intelligence, or who are amazing communicators.
We try to have scientists speak in a way that everybody over age five can understand.
What is the aim of your programme?
When Skype a Scientist was founded, there was a growing mistrust of scientists in the United States. I thought we needed to connect people to scientists to help to deal with the circulating narratives. For example, people often think scientists know everything, but of course scientists are experts on very specific topics.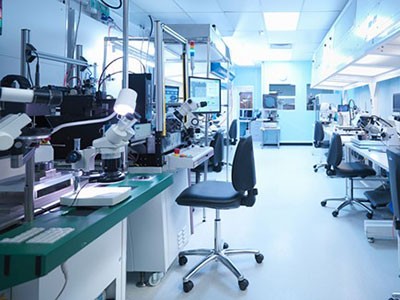 Collection: Coronavirus and scientific careers
There are enough examples of scientists lecturing people, so we want to create conversations rather than lectures. It's really important that our scientists listen to the people they're talking to as much as they themselves are talking.
By actually getting to know the scientists and getting the information they're interested in, people feel as though they've been heard. It breaks down barriers.
Has participation been affected by the coronavirus?
At the end of February 2020, we had about 1,500 scientists signed up to take part in Skype sessions with interested members of the public. Now, we have 4,700. A lot of scientists signed up quickly because they all went from working in the lab to being stuck at home, and suddenly had the time to do more science communication.
The issue now is finding people who want to talk to them. I went on a media blitz trying to get the word out to non-scientists. I asked all the teachers we previously worked with to tell a friend. We had about 500 people sign up after that e-mail went out.
How has your programme changed?
We're much busier. Our matching algorithm is completely scalable, and I've been able to accommodate all the scientists and members of the public who want to participate. But we used to allow only groups of five or more people, often classrooms, to sign up. Now, we're allowing families and smaller groups to sign up, which is a big change.
We used to do three live sessions per month, and now we're doing about four per week. Skype a Scientist would also typically do science trivia nights at pubs, but because we can't go anywhere, we're doing that online. We've had about 150 people show up to our trivia sessions every Thursday.
We're also building free, online science-communication training for scientists. For example, we're releasing protocols for science-communication events, so you don't have to reinvent the wheel to run a pub trivia night on science.
What have you learnt about virtual science communication?
I think online events are going to be better after this crisis because we've learnt a lot and have improved during this time. One key lesson for me is that content should be as interactive as possible. Having two scientists talking to each other on screen is more engaging because it brings out their personalities.
We've also changed the format of our live sessions. Before, we just had scientists on YouTube answering questions that came in on the website's chat feature. Now, we have a moderator and an American Sign Language interpreter, which makes it feel more like a conversation. I think that's more entertaining for people to watch.
Any advice for scientists interested in science communication?
I think the first step in science communication is finding your voice and finding out how to make your work engaging and interesting; now is a good time to play around. There are so many ways to communicate, and you don't need to be an extrovert for all of them.
I think a lot of scientists assume that you need to be in front of a crowd engaging people with your voice, but web comics and art exist, and there are so many ways that you can make your science come alive, and really connect with people.